Old Trafford stalwart knows the importance of securing bragging rights over Eastlands neighbour at Wembley.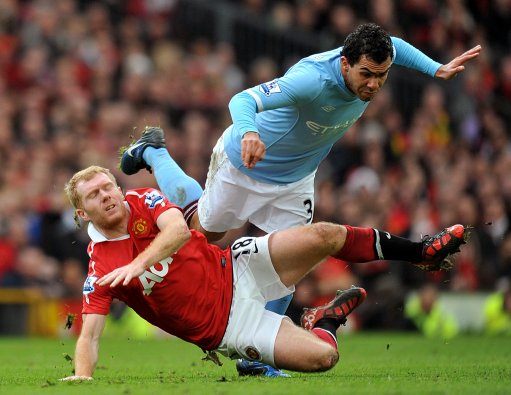 Manchester United midfielder Paul Scholes is keen to avoid rivals Manchester City winning the bragging rights in the FA Cup semi-final on Saturday.
The two teams will meet at Wembley with plent at stake. City want to end their 35-year wait for a trophy while United want to keep their treble dreams alive.
The 36-year-old is a veteran of Manchester derbies after making his debut against the Blues in 1994.
This may be his first Wembley Manchester derby but he is determined to win as he knows all about losing to the local rivals.
"It is painful," he said. "I remember going to Maine Road and losing 3-1 and it's horrible.
"You hate losing against anybody, but City? But it just makes you more determined.
"I have family who are Blues and there are Reds everywhere too, so the desire to win is massive.
"It's an FA Cup semi-final at Wembley. It's massive.
"It's the biggest game we've had against City for a while. Whoever loses will be devastated.