Old Trafford veteran will consider his options in the summer.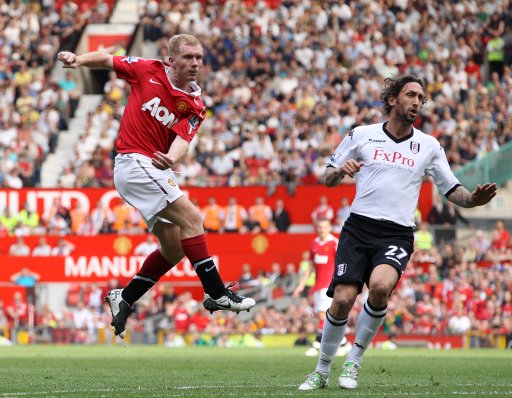 Manchester United midfielder Paul Scholes admits this could be his final season for the club.
The 36-year-old will assess his options in the summer before deciding whether to hang up his boots or not.
The ex-England international has played an integral role in United's success over the last 14 years, including the historic treble of 1999.
The Red Devils are on course to repeat the feat this year and face fierce rivals Manchester City in the FA Cup semi-final on Saturday at Wembley.
Scholes has been recognised by his peers for his quality with both Zinedine Zidane and Xavi claiming he is the best midfielder of this generation.
Scholes, who prolonged his club career at the highest level by retiring from England duty in 2004, has been offered a new one-year deal to stay at United.
There are also rumours he may play one season at Oldham Athletic, his boyhood club, before retiring.
But he is unsure of what to do as he finds it tough to be only a fringe player at Old Trafford.
"I'll decide at the end of the season," he said.
"I really don't know what I am going to do yet. I've got these games to think about now and I will decide from there.
"People always say you should play as long as you can but there comes a time when you just can't physically do it.
"I'm wary of that. I just want to make sure it is done at the right time.
"It is very difficult to accept (not playing every game) but the time comes when you know that you can't," he added.
"You want to think like a 25-year-old, you like to think that you can play every game.
"But you can't. You just have to make sure you are ready for the odd 20 minutes here and there.
"It's hard to make that adjustment. It is not nice."