Benabeu god praises Nou Camp rivals but is not a fan of the Special One's tactics.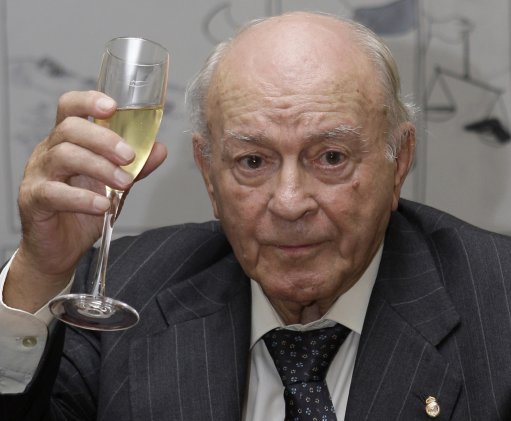 Real Madrid honorary president Alfredo Di Stefano has blasted Jose Mourinho's tactics during the 1-1 draw against Barcelona on Saturday.
The 84-year-old is a club legend scoring 216 goals in 282 appearances between 1953 and 1964. He won eight Spanish league titles, a Copa del Rey and five European Cups.
Cristiano Ronaldo's 82nd-minute spot-kick cancelled out Lionel Messi's 53rd-minute penalty for Barca, which also saw Madrid defender Raul Albiol sent off.
Barcelona and Real Madrid will meet again on Wednesday in the Copa del Rey final followed by two more games for the Champions League semi-final.
Di Stefano was highly critical of his team claiming they lacked any personality at the Bernabeu, despite coming from a goal, and a man, down against the La Liga champions.
He claimed Los Blancos "just run back and forth constantly, tiring themselves out". He added that the team's approach was "clearly not the right one."
While he praised Barcelona's superiority, saying they "treat the ball with adoration and respect".