Villa Park star has not felt the pressure of huge transfer fee.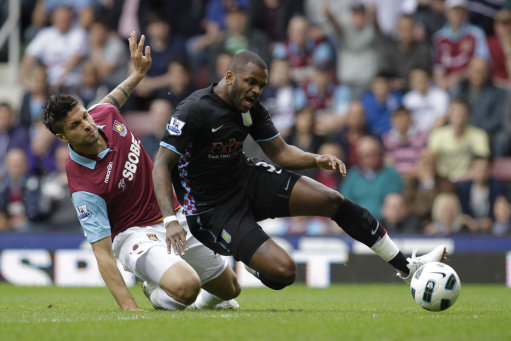 Aston Villa striker Darren Bent is happy with the progress he has made since his £24million move from Sunderland in January.
The 27-year-old has scored six goals in 11 appearances helping rescue his team from the threat of relegation.
Aston Villa are now ninth, while his former club has plummeted down the league to 15th, just five points clear of the danger zone.
But the England international is pleased with how he is playing for club and country as he has not let his price tag become a burden.
"It has gone really well," he told the Daily Mail. "I'm playing more regularly for England now and scoring goals for Aston Villa.
"I've had to (see my price tag as a positive). I've used it as a burden before when I moved to Spurs for big money and it weighed me down.
"But, to be fair, this time around I thought I would just get on with it.
"Obviously people can keep saying what they want to say but as long as I keep sticking the ball in the net and Aston Villa keep playing well and winning games, that's all I care about, to be honest."