Anfield boss dismisses Old Trafford rivals as second raters.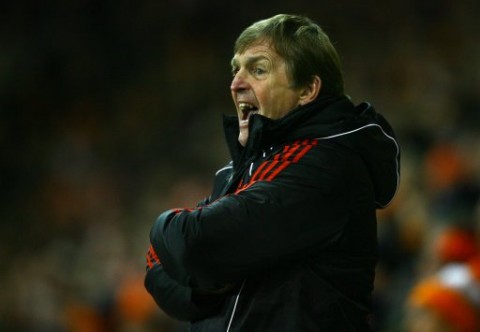 Liverpool manager Kenny Dalglish insists Liverpool are still the best team in world football even if Manchester United win a record 19th league title.
The Reds 1-1 draw with Arsenal on Sunday has all but given the Premier League trophy to their Old Trafford rivals.
But Dalglish says he does not think this will affect the club's standing in the game but he is surprised how long it has taken Liverpool to win another league title.
"Sadness? In my eyes we are still the best club in English football, if not world football, so I am not very sad at that," said the Scot.
"The surprise is that they [Liverpool] have not won the title for a long time, that is the surprise, but it's not sadness, it's just a fact of life.
"They came close a couple of years ago when Rafa (Benitez) went close, had a fantastic record against the so-called top four, but just couldn't get it over the line.
"It will be fantastic to get back there, but you need to hit the standards other teams have set.
"That is four games – United, [Manchester] City, Arsenal and Chelsea. We only dropped two points and that was here."
"They never acquired enough points in any season since 1991 to win it.