Anfield boss keen on Britannia Stadium defender.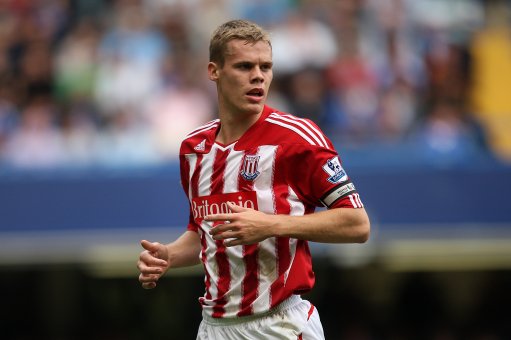 Liverpool boss Kenny Dalglish is keen on signing Stoke City centre back Ryan Shawcross and will look to offer Tony Pulis around £11m for the England hopeful this summer. The Anfield manager is hoping to beef up his defensive options and has been impressed with the consistent displays the Chester born 23 year old has put in this term.
Shawcross came through the ranks at Old Trafford but his time under the guidance Sir Alex Ferguson resulted in just two League Cup appearances before the strong tackler was sold to Stoke City in January 2008 for an initial fee of £1m and the big centre back has been a powerful force in the heart of the Potters back four over the past four seasons but Dalglish may be confident he can tempt the former Man United man into a move to the Merseyside outfit.
Dalglish is looking to plan for the future and Liverpool's new owners are more than willing to fund long term additions and Shawcross may feel a high profile move may edge him nearer to recognition at international level and could lead to a taste of European football.
Liverpool do not have a great deal of central defensive options and two of those that Dalglish can turn to, Jamie Carragher and Sotirios Kyrgiakos, are veterans in the autumns of their respective careers and Danish international Daniel Agger has persistent injury concerns that threaten to plague his time at the club. Danny Wilson was brought in from Rangers in the summer and Martin Skrtel is Mr. Reliable but a move for Shawcross may well make a great deal of sense.
Kenny Dalglish has been linked with a move for Bolton defender Gary Cahill but Bolton have placed an inflated valuation on the former Aston Villa man that may mean that a move for the Stoke City man is a far more intelligent option.