Old Trafford star was frequently interrupted at his home by obsessed fan.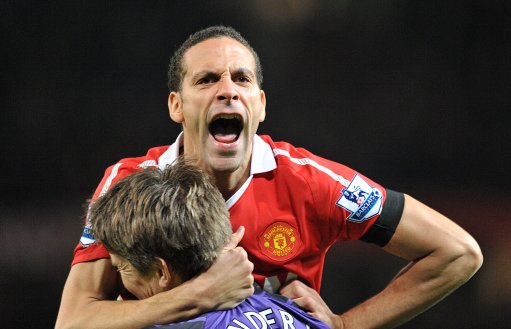 A woman has been found guilty of harassment after repeatedly turning up at Manchester United defender Rio Ferdinand's family home.
Susanne Ibru, of Newcastle-upon-Tyne, was convicted at Macclesfield Magistrates' Court, in spite of her not being present.
Ibru left the court room after being told Mr Ferdinand's wife was excused from giving evidence as she had given birth to their third child at the weekend.
Ferdinand, 32, told the court he was left "angry and upset" when Ibru repeatedly turned up at his home.
She  twice disturbed the Manchester United player and his wife at night at their house in Cheshire, claiming she needed to speak to him.
The 38-year-old denied harassing the former England captain and his family.
The court heard she turned up at his home in Alderley Edge three times between February and June last year.
Prosecutor, Ian Davies, said the first incident happened in the early hours of February 21.
He told the court Mr and Mrs Ferdinand were asleep in bed when she woke him after hearing the buzzer of the intercom at the entrance gate to their home.
The footballer went to the bathroom window to see who was at the gates and saw a figure wearing a hooded top in the darkness.
He said he shouted down to see who it was and the figure looked up and he was able to see it was Ibru.
"At first I was angry and upset but then disturbed, really, because I have got a young family and this was not the time or the place to be coming to speak to me," Ferdinand said in court.
Ibru, who used to live in Peckham, south London like Ferdinand, conducted her own defence.
She said she had been to Mr Ferdinand's home about four or five times over the past four years.
She asked him: "Do you think that amounts to harassment?"
The footballer replied: "Yes. I called the police because I didn't want you at my house."
As he left the court, she said: "I'll see you soon, bye."
She will be sentenced at a later date.