Guess Who?!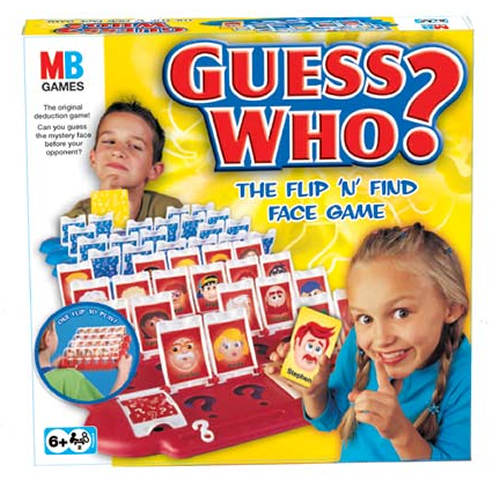 A TOP Tory MP blurted out on a TV show the identity of the Premier League star who had an affair with Imogen Thomas – forcing the BBC to bleep her comments.
Louise Bagshawe, 39, a novelist and MP for Corby, came close to breaching a High Court ­injunction on current affairs quiz show Have I Got New For You.
She had just been shown four blacked-out images of people who have taken out injunctions in the "odd one out" round.
Miss Bagshawe said: "You're not allowed to know who they are.
"They may or may not have done something with ladies who are not their wives. One of them definitely doesn't rhyme with… even though he is a footballer."
But if her comments had been broadcast on Friday she may have breached the injunction and faced a prison sentence.
Miss Bagshawe said she was considering using ­parliamentary privilege to name in the Commons the 30 footballers, actors and TV presenters who have won injunctions in recent weeks.
Oblivious to the row her comments sparked, she later tweeted: "Thoroughly enjoyed #HIGNFY, laughed so much thought I might get a stitch."
She later said: "The BBC were rightly cautious. I mumbled something that may or may not have rhymed with this man's name. I wasn't breaking the injunction. I had no desire to go to jail."
SOURCE: Daily Mirror
Now this rhyme would appear to suggest a certain footballer, but who is it? We get the impression that in a few days this Tory MP will spill the beans on all those who have taken out a super injunction to help prevent their scurrilous behaviour being made public knowledge.