Interesting article from the Herald Sun.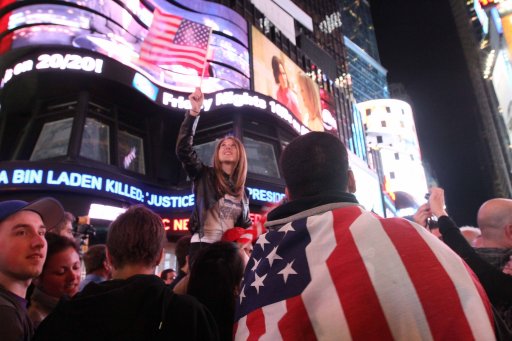 HE world's most wanted terrorist was also a devoted family man and animal lover whose passions, as a youngster, were soccer, horses and picnics.
He loved action movies, especially Westerns. His first car was a Lincoln Continental.
He was outraged by Saddam Hussein's invasion of Kuwait, but later developed a pathological hatred for the United States and the West as he descended into madness.
This was the disturbing picture of Osama bin Laden that has emerged from an exclusive interview with his boyhood best friend.
Saudi newspaper editor Dr Khaled Batarfi has told how his friend of 20 years and former neighbour shocked his family and childhood playmates by masterminding the September 11 attacks on the US which left almost 3000 people dead.
Dr Batarfi and bin Laden grew up alongside each other in the suburbs of Jeddah – both the offspring of wealthy Saudi families.
They played soccer and went to the mosque together.
But none of bin Laden's early friends could have guessed the place he would secure for himself in history.
"You know a man all his life as a good man, then somebody tells you that he was involved in the worst of world crimes," Dr Batarfi said.
"It is a shock, a matter of disbelief.
"It was enough for me to see him going on TV and saying `kill Americans'. That got me. I was disgusted, I felt sick.
"This was not the man I knew and liked. Not the man I played soccer with. I like to remember him as he was, not what he became."
Dr Batarfi has kept a close eye on bin Laden's movements, tracking him from Afghanistan in the early 1980s to Sudan and back to Afghanistan in 1996 with his four wives and 22 children.
He told how prior to the September 11 attacks and the US response, bin Laden was living in a compound near the Afghan city of Kandahar.
His personal accommodation was a Russian-built barracks with four units for each of his wives and their children.
A fifth was for visitors and yet another was for his bodyguards. He also kept his riding camels and a favourite horse in the compound.
D R Batarfi also told how he has watched his old friend descend into madness.
"I think his personality started changing with the Russian invasion of Afghanistan in 1979," he said.
"That was the point where he started changing from just a soccer player, farmer and a picnic organiser to a fighter.
In Dr Batarfi's mind, the September 11 attacks were the culmination of bin Laden's descent into evil.
Bin Laden's early loves were horses and soccer.
Strong, tall but slightly ungainly, he was always aloof from the other children.
"In summer, early in the morning, after mosque, we'd come together to play football," Dr Batarfi said.
"We would argue amongst ourselves — `this was a foul, that was a goal'. He was the only one who wouldn't argue, wouldn't fight. He would play just for the pleasure, but he refused to get into any argument with any of us."
"There was a movie, a series called Fury. It was American. Fury was a horse like his. He watched that. And he liked also Bonanza. That was one of the favourites.
"It did not matter that these shows were American. America had its uses.
"He didn't like toys or trinkets. He was very serious. He would want something that is useful, something for hunting or climbing mountains or playing soccer." (Herald Sun)
To read the rest of this article CLICK HERE.