Old Trafford warhorse set for exit and possibly even retirement.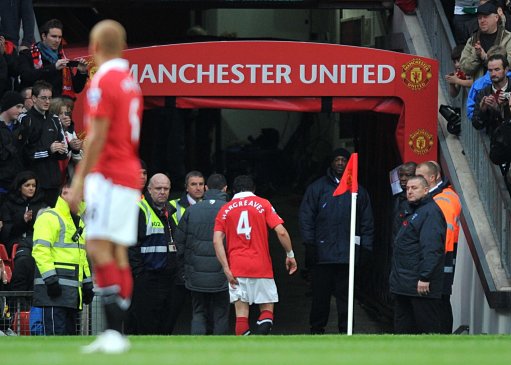 He was once derided by many an England fan for meriting a place in Sven-Goran Eriksson's national side.
But surely his most ardent critic couldn't have imagined the dreadful injury jinx that has beset the midfielder in the past few years.
His most recent setback is a shoulder injury, suffered in training at the end of March. This follows a succession of knee and hamstring injuries, which have prevented the former Bayern player from playing more than 6 minutes of Premier League football since November 2008.
With Hargreaves now 30, and more importantly his contract at United expiring in the summer, the Red Devils' number 4 is at a crossroads in his career.
'Inevitable move'
His initial impact at Old Trafford was highly positive, following a £17m move from German giants Bayern Munich in the summer of 2007. He was an ever-present in the United side during the 2007-08 season, in which the Manchester club won the League and European Cup double. Hargreaves netted the fourth penalty in the shootout in Moscow.
The Canadian-born midfielder had been permanently linked with an eventual move to England, having progressed through the youth ranks in Munich. Following impressive performances in England's otherwise poor showing at the 2006 World Cup, it was inevitable at some point he would make the move to the Premier League.
After a recurring tendinitis problem in his knee at the start of the 2008-09 season, Hargreaves decided to visit renowned knee expert Richard Steadman , in order to find a cure for his problem. American Steadman can count Ruud Van Nistelrooy, Alan Shearer and Michael Owen as previous patients.
Hargreaves rehabbed in the United States, before returning to United in September 2009. However, his match fitness was still absent come the following January, and would be the second successive season effectively wiped out for the combative midfielder.
His attempted comeback this season was ended in less than ten minutes, being replaced by Bébé in November's outing against Wolves at Old Trafford.
No one could ever question the energy and gusto in which Hargreaves went about his business in the centre of the park. He enjoyed a tackle and always gave his all to the cause. He was also one of the few England players that could take a penalty, owing to his training in Germany.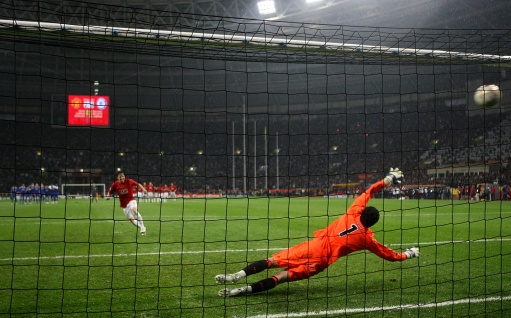 'Short-term deal'
The biggest question for any potential suitors is whether the injury problems will persist. He is a player of undoubted talent, and would benefit any team he was selected for.
A stay at United is not completely out of the question. With Paul Scholes' retirement looming, and questions over Darron Gibson's potential, Hargreaves could be re-signed on a short-term deal. A pay-as-you-play deal or a one-year extension is all he would likely be offered at United, who have unfortunately been robbed of some of Hargreaves' best years and would want to cover their backs.
A big European side is unlikely to be a likely destination. The majority of top sides have bigger and more expensive options in midfield, and would not likely see the benefit of a player that they may get very few games out of.
There would certainly be some interest from other top flight sides. Everton would be an intriguing destination, providing a combative force in the middle of the park, thus allowing David Moyes' to push Jack Rodwell further forward. Plus, a side challenging for Europe would suit his talent levels.
Bolton could also be an option. Another side challenging for a spot in European football, Hargreaves'
experience at that level would undoubtedly be a benefit. Owen Coyle would be able to rotate him in the midfield, and Bolton has a history of taking players from the top sides, in order to eke out the last few years of their careers.
'Robbed'
Hargreaves is unlikely to be concerned about what kind of pay packet he gets. He will just want to get back into play first-team football again.
An England return is unlikely to be on the cards. He has never featured for Capello's England, and the younger midfield options available mean the Three Lions has probably seen the last of Hargreaves.
However the bottom line is, Hargreaves' story is a sad and unfortunate one. A combination of recurring injuries and horrendous luck have robbed the country of a supremely talented player.