Let battle commence….again.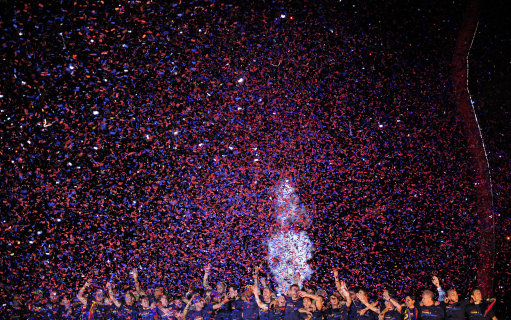 So here we are. Arguably the world's two biggest clubs at this present time going head to head for the the title of Champions of Europe. After the formalities that were the semi-final second legs, both Barcelona and Manchester United have confirmed their places in this years Champions League final, a repeat of the final of 2009. Both teams will be contesting their third final in the last five years, with Wembley playing host this year. Will Barca simply be too good? Will the fact that the final is on English soil give United an advantage? There are many questions that linger, but the biggest question is: will things be any different to 2009?
That time around, Barelona were as comfortable as you can imagine. United, and in particular Cristiano Ronaldo looked threatening early on, but once Samuel Eto'o opened the scoring with just 10 minutes on the clock, Barca never looked back. The pace and movement of their front three, and the intricate passing of their midfield was simply too much for United to handle. That was where the game was won. They passed their way around Man United's pedestrian midfield, who looked completely bereft of any answers. The midfield trio of Xavi, Iniesta and Busquets were unflappable, and United couldn't get near them; Busquets breaking up the play, Xavi probing passes with incredible accuracy, and Iniesta weaving his magic with his quick feet and eye for a killer pass. This is nothing to be ashamed of, as the trio have continued to do it for both Barcelona, and for Spain in last year's successful World Cup campaign. You could count on one hand the amount of times an oppostition midfield came out on top against them. Though there have been various changes in personnel from both sides in various different positions, however the midfield is the area in which the game was won and lost, and this is also the area that is virtually the same.
Barring an injury, the Barca midfield will be as stated. United's midfield on that night was Anderson, Michael Carrick and Ryan Giggs. All three of these players are available for the match, and so too is Darren Fletcher. If people didn't realise Fletcher's importance to the United team then, they did after the game. He is by no means the most talented player in United's squad, but his work-rate and industry in the midfield can't be overestimated. Sir Alex Ferguson even went to monitor his progress in a recent reserve game, as Fletcher continues his comeback from injury. Even with Fletcher in the team, will that be enough? It is difficult to guess what Ferguson has in store tactically for this game, as he will be well aware that his team are not going to have the bulk of the possession, and it will most likely be what they do without the ball rather than with it that will decide how the game goes. He will have to line his team up as a cohesive and industrious unit, in a similar way to Jose Mourinho's Inter side did in last season's semi-final. Mourinho went as far as to say that when his players won the ball, they were instructed to give it back to Barcelona, in case they lost their shape. This is not to say that United should apply these same tactics, but that it is unrealistic to expect to boss a game against this Barcelona team, so they should work as a team to nullify their opposition, and make the most of the limited time that they do have the ball.
There are several ways in which this could be done. The first is too exploit the weak link in the Barca team, which would appear to be the left-back position. Carlos Puyol has been filling in there as of late, but even if their first choice left-backs Eric Abidal and Maxwell are fit to play, they are still probably the weakest link in a formidable team. Antonio Valencia's return from has been like a new signing for United. His pace, direct running, and superb crossing abilities are all valuable weapons that Ferguson could look to in an attempt to create chances. The fact that Valencia also doesn't shirk his defensive duties is a major plus, and should see him get the nod ahead of Nani. Rooney is a certainty, but maybe not up front. Ferguson has the option to deploy Rooney on the left hand side of an attacking three, as he did two years ago, and play Javier Hernandez as the focal point of the attack. The young Mexican has been the find of the season, and he may just have played himself into the team with his performances of late.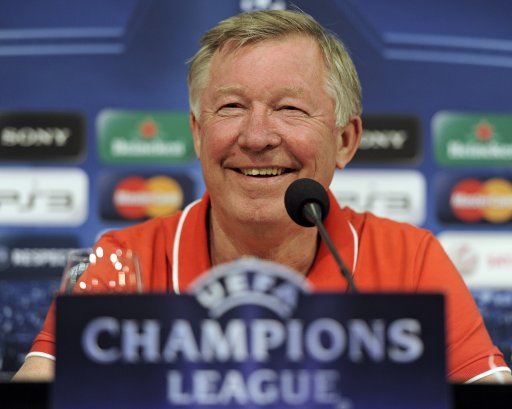 Herein lies the dilemma. This would mean pushing Park-Ji Sung back into the midfield, as he is a player that Ferguson rarely leaves out in big games. He is industrious, tactically astute, and pops up with crucial goals. That leaves only two more spots left and four players to pick from: Carrick, Giggs, Fletcher and Anderson. This is assuming that Paul Scholes and Darron Gibson will have to settle for at best, places on the bench. Fletcher would seem like a certainty, and Anderson looks to be an outsider. Between Giggs and Carrick, the tide should swing in Giggs' favour, given his experience and his outstanding form which has seen him make a mockery out of claims that at 37 years of age you are past it. He provides an assuredness and a calming presence in the team, while also being capable of scoring or creating goals. Carrick has too often looked pedestrian, and with the speed of Barca's passing and movement, the game could just bypass him as it did two years ago. Should Ferguson decide to play Rooney up top with Park on the left, that would leave a midfield three of Fletcher, Giggs and Carrick; pretty similar to the last time around, and this would mean the possibility of a repeat of that game would be very real.
Things certainly look in Barca's favour. Lionel Messi has become the best player in the world bar none, the impressive David Villa has been added to the team as has Dani Alves. United have also lost Cristiano Ronaldo and Carlos Tevez from that squad. Despite these changes, the fact that the two midfields are so similar is the main advantage for the Catalan club. The odds are stacked agaisnt them, but it is a cup final, and anyting can happen. For United's sake, they don't want to make the same mistakes twice, as if any team will punish you, it's Barcelona.