Stamford Bridge boss needs to win to save his job.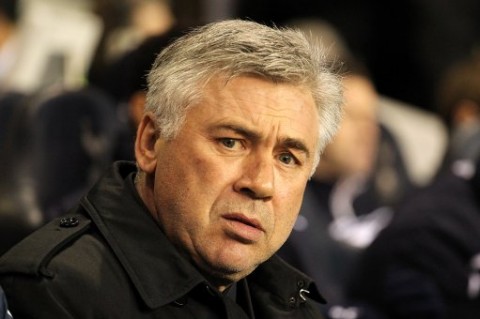 CARLO ANCELOTTI must win Chelsea's title decider with Manchester United tomorrow or be sacked.
The Italian boss will pay the ultimate price for a season without silverware.
And that's despite winning the Double for the first time in the Blues' 106-year history last term.
Ancelotti admitted: "It's not crazy to think that the club can change.
"Every club has this possibility to change the manager at the end of the season if they want to.
"I've said I don't have a problem. I've tried to do my best. But the club has to check my job.
"If they consider my job is good, I'll stay. If they don't consider it good, they can change.
"I would like to stay but I am very quiet and calm."
The champions can now go top with just two games to go if they beat leaders United at Old Trafford.
That would make them clear favourites to retain their crown after staging an astonishing comeback in the second half of the season.
Chelsea were 15 points adrift at the start of March but have made a stunning late surge.
They've dropped just two points from their last nine games while stuttering United have squandered 11.
But another failure against Alex Ferguson's men, who beat Chelsea home and away in the quarter-finals of the Champions League, will not be tolerated by ruthless Russian owner Roman Abramovich.
He has already decided to axe the former AC Milan coach after just two years in the job if Chelsea flop again against their big rivals.
SOURCE: The Sun
Football is indeed a cut-throat business and if this source is accurate, which is debatable, and Carlo Ancelotti really is in danger of the sack just a year after securing a domestic double, then that is harsh to say the very least. The Italian boss has helped inspire his faltering Chelsea side to a good run of form that has let them back into the title race.
The game on Sunday is a huge one and victory for either side should determine the destination of the Premier League trophy. There has been growing speculation that Ancelotti would look to take over at Roma, where Vincenzo Montella has been caretaker boss since Claudio Ranieri left in February. The Blues boss with the impossibly expressive eyebrows was a cult hero at the Stadio Olimpico where he performed admirably as a player and captain for eight years.