The Indian Premier League leaders Mumbai Indians will face the bottom side King's XI Punjab.
Watch King's Xi Punjab v Mumbai Indians: Live IPL Streaming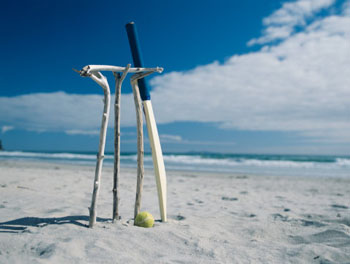 Start time: 14.30
Watch King's XI Punjab v Mumbai Indians: Live Streaming
Venue: Punjab Cricket Association Stadium
IPL Squads
Mumbai Indians
SR Tendulkar (c), AN Ahmed, AC Blizzard, YS Chahal, CRD Fernando, JEC Franklin, Harbhajan Singh, MC Henriques, DJ Jacobs, S Kanwar, DS Kulkarni, SL Malinga, AG Murtaza, MM Patel, KA Pollard, AT Rayudu, R Sathish, RG Sharma, TL Suman, P Suyal, A Symonds, AP Tare (wk), BSK Yadav, SA Yadav.
King's XI Punjab
AC Gilchrist(c), L Ablish, Amit Yadav, BA Bhatt, Bipul Sharma, PP Chawla, SD Chitnis, P Dogra, RJ Harris, DJ Hussey, KD Karthik (wk), P Kumar, R McLaren, VS Malik, Mandeep Singh, SE Marsh, DA Miller, AM Nayar, NJ Rimmington, N Saini, SJ Srivastava, Sunny Singh, PC Valthaty.
Prediction
Mumbai will look to build on their incredible run so far of eight wins and two defeats from their 10 games.
They beat King's XI by 13 runs just a week earlier and will hope to carry on their fine form.
King's XI captain Adam Gilchrist will need to prove he is not a fading force at 40-years-old in the game with a big innings to propel his side forward.
Three wins in nine games is terrible with the quality they possess and a win against the IPL leaders will certainly boost morale.
Mumbai to win, but expect a close game.
Key Men
SL Malinga: The leading wicket-taker in Indian Premier League history will need to be on form again to stop the King's XI stars scoring a huge total.
AC Gilchrist: The veteran skipper needs some runs to boost his side and give his bowlers something to defend.