Nou Camp boss comes up with new way to entice Emirates Stadium skipper back to Catalonia.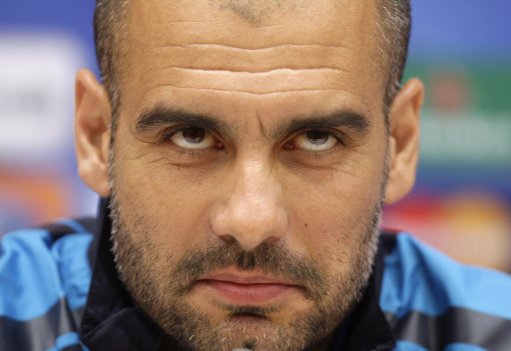 Arsenal captain Cesc Fabregas is back on Barcelona's radar once again, with reports in Spain claiming manager Pep Guardiola has met with the midfielder's family.
Catalan daily GOL writes that Guardiola has made it his top priority to bring the 24-year-old to the Nou Camp this summer after several seasons of courting the Spaniard.
Barca have yet to contact Arsenal over the move, however it is reported a meeting is planned between the two clubs after the Champions League final, which sees the Spanish giants take on Manchester United, on May 28.
SOURCE: talkSPORT
Would visiting a player's family be construed as 'tapping-up'? Perhaps only if he brings flowers for Cesc's mother? Either way the talk of a Barcelona move for the Arsenal captain is of course an occurrence every time we approach a transfer window, but perhaps such a move is even more likely now that Arsenal have made it six seasons without silverware?
Of course a move to the Nou Camp may not be that wise for the 24 year old as he could well struggle to get a place in a midfield that already has Andres Iniesta and Xavi and presumably it would be very hard to fit Cesc in the same role he sits in the Gunners side? It is for this reason that Fabregas does not start that many Spanish international's, remember the 2010 World Cup the Arsenal man did not start a single game.
Arsene Wenger will try to fight off interest but some sources believe a move is inevitable. However Samir Nasri is apparently ready to commit to the club but there is still doubts that Gael Clichy will sign a new deal and the likes of Andrei Arshavin and Nicklas Bendtner are also strongly linked with exits.