White Hart Lane outcast wants to end time in North London and move back to Spain.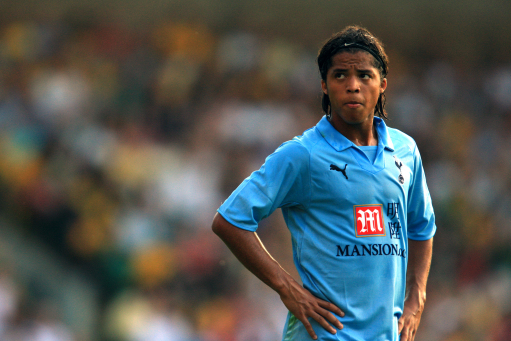 Tottenham Hotspur midfielder Giovani dos Santos has enjoyed his time on-loan at Racing Santander so much he does not want to return to White Hart Lane.
The 21-year-old has grown increasingly frustrated by a lack of first-team opportunities in North London and hopes a permanent move back to Spain will resurrect his career.
The Mexico international had high hopes of becoming a Spurs regular this season after performing well in the World Cup and having a good pre-season.
Since joining from Barcelona in 2008 Dos Santos has had limited chances to impress and he feels manager Harry Redknapp does not seem to rate him.
Dos Santos was allowed to join Santander on a loan deal until the end of the season in January and is widely expected to be sold when the transfer window reopens.
He says the move to Santander has helped rediscover his form and confidence but insists there is no ill feeling towards Redknapp.
"I'm really happy with how things have gone in Santander, I think coming back to Spanish football has been crucial," Dos Santos told Fifa.com.
"I went through two very tough years, during which I barely played. I just wasn't given a chance.
"The situation wasn't ideal either, because when I signed Juande Ramos was in charge and I was quite regularly involved.
"Then he got sacked and Harry Redknapp came in, and I've not been part of his plans.
"This season has been more frustrating because I thought I'd get more playing time.
"I came back from the World Cup, played during pre-season and performed very well in several games, but yet again I wasn't given an opportunity."
"There is no problem with me and Harry Redknapp at all," he added.
"I trained hard and gave 100 per cent during the week because I wanted to convince him to give me more playing time, but at the end of the day it's his decision and it didn't go my way.
"The most important thing is that I'm now doing really well here in Santander.
"At the moment I'm trying to rediscover my best form and I want to be back at the top of the world game in the not-too-distant future. That's my goal and I'm very focused on achieving it.
"This spell at Racing has really helped me regain my confidence and match sharpness, and I think I'm on the up again."