White Hart Lane boss admits Eastlands club will not be easy to stop.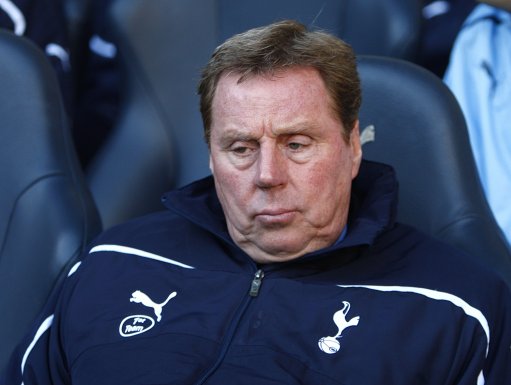 Tottenham Hotspur manager Harry Redknapp knows it will be tough to stop Manchester City next season after revealing they have already signed several big names.
The Spurs boss is fully expecting the Eastlands club to carry on spending until they have claimed both the Premier League and European Cup.
Redknapp managed to pip his counterpart Roberto Mancini to the fourth qualifying spot last year but they will face each other tonight with roles reversed.
Anything but a Tottenham win and Redknapp's ambitions to lead the club to a successive season in the Champions League is over.
The 64-year-old claims the Blues' success is down to the financial backing of City owner Sheikh Mansour.
Since taking over the club in 2008, Mansour has spent £391million on transfers alone, including Carlos Tevez, Yaya Toure and Edin Dzeko.
Now with the added attraction of Champions League football to help their case, City seemingly have no barriers left to attract the biggest stars.
"The man from Abu Dhabi has got so much money, I mean, it isn't like money to him is it?" Redknapp said.
"That's the key. I know people in the right positions there (at City) who have said 'Well, the one thing we couldn't offer was Champions League football.'
"But they tell me they've got one or two players signed already who'll blow your brains out. I mean, that's where they're going.
"They aren't going to stop until they win the championship and even then the Champions League, are they?"
"I think they will win the Premier League in the next few years," Redknapp added. "I think they can be a real force next year.
"They've got a strong squad which is only going to get better now, because they've got unlimited funds to buy anybody they want, and they can pay the wages.
"They've got players there now earning £200,000 a week. I mean, it's crazy, isn't it? It's another world really, isn't it?"