Football idol believes Old Trafford hero will be as good as the Nou Camp king.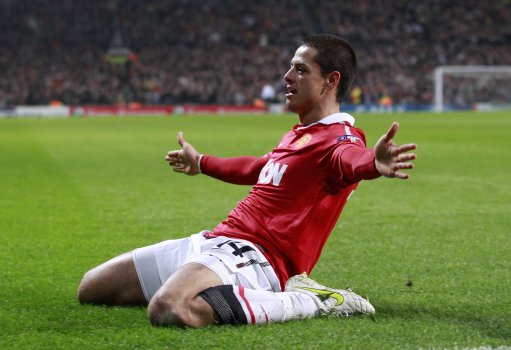 Manchester United striker Javier Hernandez will become as good as Barcelona star Lionel Messi according to Brazil legend Pele.
The Samba star has been impressed by the impact 'Chicarito' has made since arriving at Old Trafford from Guadalajara last summer for around £8million.
The 22-year-old has scored 13 goals in 26 league appearances for the club, spearheading United to the brink of a Premier League and European Cup double.
Pele has been quick to heap praise on the Mexico international but says Hernandez must replicate his form for his country.
The Brazilian was less complimentary about Messi, saying his international form is stopping him from becoming the greatest footballer ever.
"There is no doubt that Hernandez is a promising player," Pele told a press conference.
"He is excellent, I have seen some games of his on television and he is a fantastic footballer.
"He could be the next Messi because he has great talent; he is a big surprise just as Hugo Sanchez was because he is another that scores a lot of goals.
"There is a big difference between Barcelona's Messi and Argentina's Messi," he added. "When Messi plays in the Seleccion he is not the same player."
The two players will come face-to-face on May 28 in the Champions League final at Wembley.