Eastlands boss says captain decided in December to leave.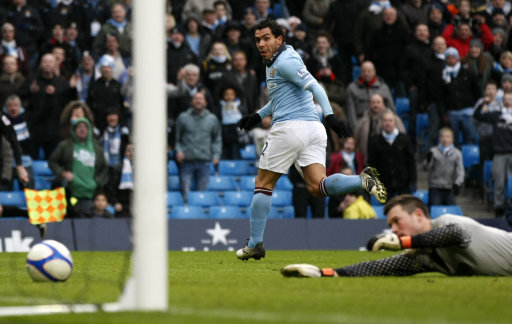 Manchester City manager Roberto Mancini has revealed captain Carlos Tevez will move to Italy at the end of the season.
The 27-year-old told the Blues' boss of his decision last December but Mancini is still hopeful Tevez will change his mind.
The Argentina international submitted a transfer request earlier in the season before Mancini convinced him to stay until the end of the season and secure Champions League football.
There were reports Tevez wanted to spend more time with his family and could retire from the game before deciding to stay and revealing his preferred destination to Mancini.
Tevez has been spending a lot of time in Milan recently receiving treatment from Argentina's team doctor on his hamstring, as he races to be fit for the FA Cup final.
There has been growing speculation Inter Milan will make a £40million bid for the striker and Real Madrid are interested in signing him too.
"Carlos told us back in December that he wants to go to Italy," Mancini said. "But if he changes his mind, I would be happy."