Emirates star will turn back on San Siro club to stay in North London.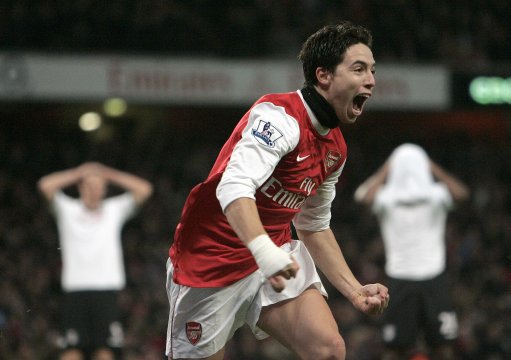 Arsenal midfielder Samir Nasri will not be moving to Italy this summer and will sign a new contract to stay at the Emirates according to his agent Alain Migliaccio.
Nasri has been in great form this season scoring 10 goals with one assist in the Premier League.
The 23-year-old was nominated for player of the year but narrowly missed out to Tottenham Hotspur's Gareth Bale.
The France international is now an established member of Arsene Wenger's team since moving from Olympique Marseille in 2008 for a reported £12million.
But with only one year left on his current deal Nasri has attracted interest from Italy, with Inter Milan and Juventus desperate to sign him.
But Migliaccio has moved to allay Arsenal fans' fears by insisting the Frenchman is in negotiations to remain at the club for the foreseeable future.
"The interest from Juventus and Inter Milan? There is nothing with them," Migliaccio told calciomercato.it.
"There is no break with Arsenal, in fact, we start over negotiations for the extension of the contract which currently expires in 2012."