Former Wembley chief names and shames Zurich officials.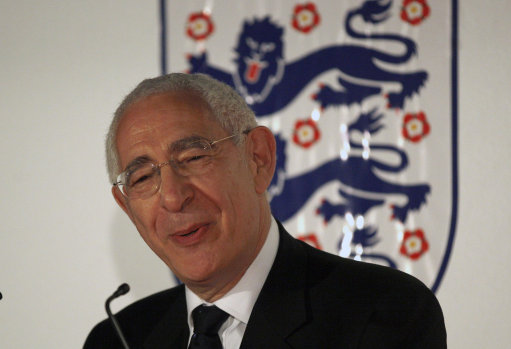 The former Football Association chairman Lord Triesman has named several Fifa executive committee members who asked for bribes in return for World Cup votes.
Triesman who was also chairman of the failed England 2018 bid accused the Zurich officials of 'improper and unethical' behaviour.
He told the culture, media and sport committee looking into football how the delegates would ask for favours in return for their votes.
Fifa vice-president Jack Warner asked for money – suggested to be £2.5m – to build an education centre in Trinidad with the cash to be channelled through him.
He later asked for £500,000 to buy Haiti's World Cup TV rights for the earthquake-hit nation, which was also to go through Warner.
Paraguay's Nicolás Leoz, asked for a knighthood, while Brazil's Fifa member, Ricardo Teixeira, asked Triesman to "come and tell me what you have got for me", but Triesman did say the comment was open to interpretation.
Thailand's Fifa member, Worawi Makudi, wanted to be given the TV rights to a friendly between England and the Thai national team, said Triesman.
As yet none of these allegations have been proven.
Asked why he did not report the incidents to Fifa, Triesman said he feared that would damage the England bid but admitted he should have done so and pushed for action.
"The point was not pressed," he said. "And I think, in retrospect, we would have burned off our chances.
"In retrospect that was not the right view to take and I accept that."
Earlier today, Tory MP Damian Collins is said to have proof that Fifa vice-president Issa Hayatou and Jacques Anouma were paid $1.5million by Qatar for their vote.
Fifa's ethics committee last year banned two other executive committee members after a Sunday Times investigation into World Cup bidding.