Asian country offered money to Zurich officials for votes to win rights to stage tournament.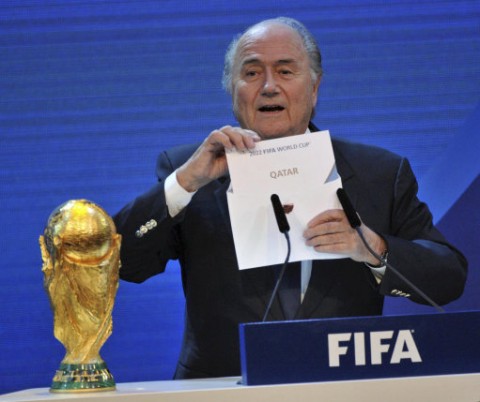 Fresh allegations that two Fifa executive committee members were paid $1.5million to vote for Qatar's 2022 World Cup bid emerged today.
The claims were made by MPs at the culture, media and sport committee in the House of Commons.
Conservative MP Damian Collins insists evidence from the Sunday Times proves FIFA vice-president Issa Hayatou from Cameroon and Jacques Anouma from the Ivory Coast are the guilty members.
The culture, media and sport committee will publish the findings which also show Qatar employed a middle man to arrange the deals with African Fifa delegates.
"The Sunday Times' submission, and this is to be published by us later, claims that 1.5million dollars was paid to FIFA executive committee members Issa Hayatou and Jacques Anouma who went on to vote for Qatar," Collins said.
Qatar were controversially awarded the tournament despite the footballers having to play in 90 degree heat.
To combat this Fifa president Sepp Blatter wants the tournament to be played in the winter which would have drastic consequences for all European leagues.