Money makes the world go round, the world go round…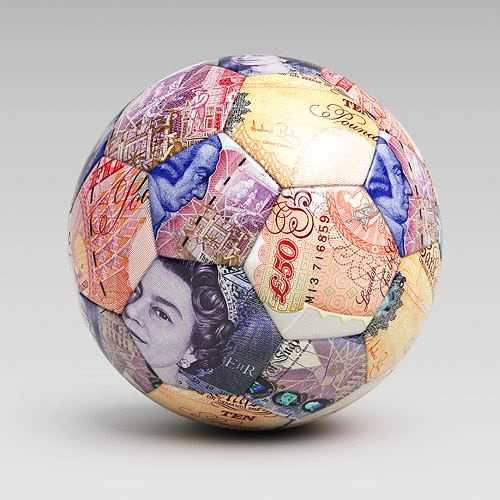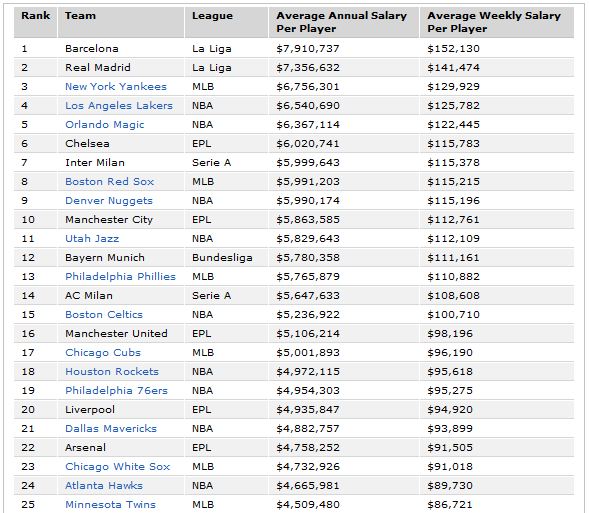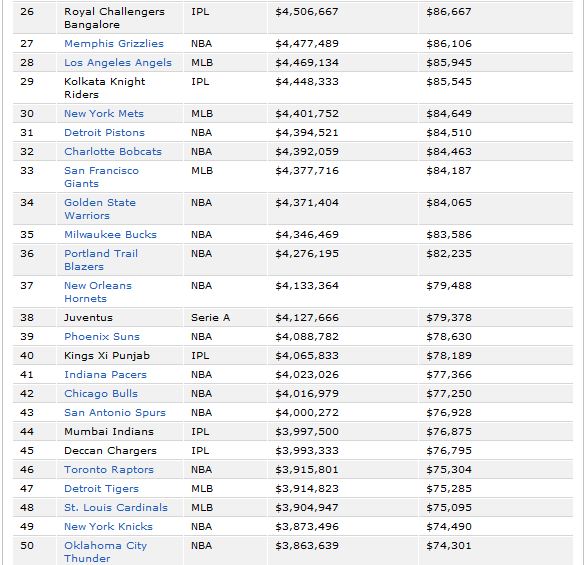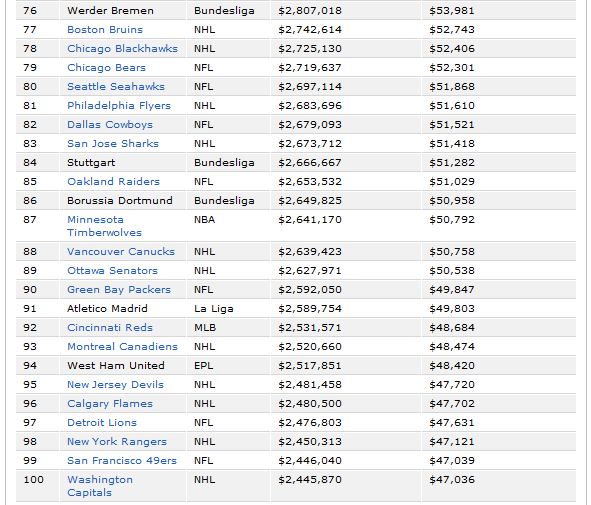 This is an interesting list and comes courtesy of ESPN magazine. Of the 100 sports teams present, nine are Premier League clubs, that figure including Portsmouth as this list calculates according to the last completed season of each side named.
Manchester United are surprisingly low down at 16th and less surprising that Manchester City are the highest Premier League outfit on the list. Barcelona and Real Madrid pay comfortably more than any other sports teams on planet earth which is probably why they can collect up some of the biggest talents around and why both sides are heavily in debt.