Italian youngster once again involved in noteworthy non-football related story.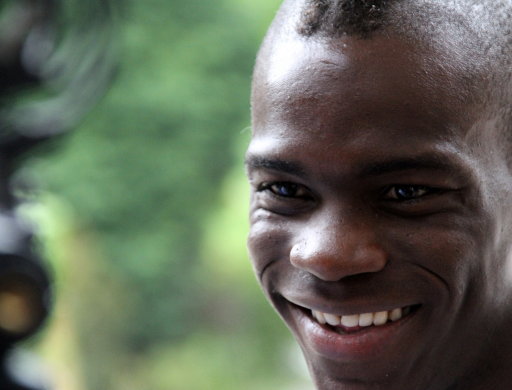 The youngster was hanging around outside City's Carrington training ground and asked the maverick striker for his autograph, but Balotelli was more interested in why the little scamp was wagging school.
After the child told him he was being bullied, Balotelli immediately drove the boy and his mother to the school in question to give the bully a ticking off.
The Italian international then demanded to see the headmaster to make him aware of the issue, and even mediated as the two boys were sat down to resolve their differences.
A source is quoted by one paper as saying: 'Mario feels strongly about bullying and thinks it's out of order.
'He had no qualms about sorting the mess out as he felt the lad should not be missing out on school.'
Despite courting controversy on and off the pitch throughout his first season in the Premier League, Balotelli has occasionally displayed something of a Good Samaritan streak.
SOURCE: Metro
Barely a week goes by when Mario Balotelli isn't doing something newsworthy. Whether it's accidentally breaking into a women's prison or handing large sums of money to homeless people, the Man City man can generally be trusted to surprise everyone with his latest escapades.
On this instance though you have to give the young Italian a big pat on the back. Imagine the surprise on the bully's face when Mr. Balotelli told him to stop being a bully. As strange as the episode may have been, one would hope that the bully has learned his lesson.
Hopefully Mario warned the culprit that if he continued to be a bully then he would return with his friends Yaya and Patrick, who would exert their own form of justice on the kid!