Latest allegations are nothing new as football's world governing body continues to behave in a fashion not dissimilar to a Mafia-like crime syndicate.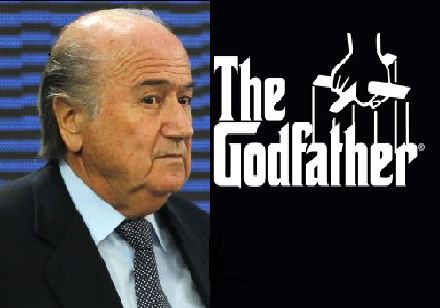 When it gets to the point that headlines screaming "FIFA rife with corruption" barely make football fans bat an eyelid then you know that something is inherently wrong with world football's governing body. There is zero trust in an organization that ignores criticism backed up with hard evidence like you and I may ignore a troublesome fly that passes our line of vision.
Of the latest allegations relating to FIFA committee members taking bribes in exchange for voting for nations in the World Cup bidding process, and remember yesterday brought two separate claims to light, FIFA president Sepp Blatter stated, and I quote, " I cannot say they are all angels or all devils". Hardly the response you would demand from the head of an organization that has less credibility than Lib Dem leader Nick Clegg, and that's saying something.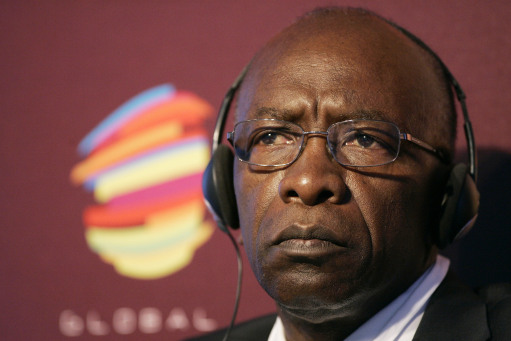 Apparently Concacaf president Jack Warner "laughed like hell" when he first learned of Triesman's allegations that he asked for around £2.5m to build an education centre in Trinidad. Now call me a fool but if someone says I did something illegal I would be angry, and would perhaps not laugh off the matter, I would call my lawyer immediately.
Of course Mr. Warner collects allegations of corruption like some people, not me, collect stamps. At some point the mud has to stick, no? You see FIFA is so mired in activity that is at best immoral and at worst illegal, that much like a mafia family of a bygone era, they are free to act with impunity. For Blatter, read Al Capone. OK maybe that's too much, but you get the picture.
In some ways you have to admire the way the closed FIFA shop has managed to get away with their behaviour for so long, because surely this has been going on for years, such is the audacity with which these people go about their business as though taking bungs was part and parcel of what they signed up for.
Should we be surprised that when it comes to dishing out the hugely lucrative contracts for World Cup bids that committee members ask prospective bidding nations to "Wet their beaks" with kick-backs and gifts? That they are asking for huge sums of money, plain and simple, is perhaps further evidence of the ease with which they appear to play the role of corrupt officials.
So here are some details of the most recent allegations, more a rogue's gallery of sorts. (Source:Daily Mail)
Issa Hayatou
The Cameroonian head of the African football confederation CAF. Allegations published by the culture, media and sport committee name him as having received $1.5m (£900,000) to vote for Qatar. Also named by BBC Panorama as having received 100,000 French francs from marketing company ISL – he claims the money was for CAF anniversary celebrations.
Jack Warner
FIFA vice-president and head of Caribbean football. Alleged to have asked Lord Triesman and Sir Dave Richards for cash to build an education centre with the money to be channelled through him to ensure it was 'appropriately spent'. Also alleged to have asked for £500,000 to buy World Cup TV rights for the earthquake-hit nation Haiti.
Jacques Anouma
From the Ivory Coast and named as financial advisor and close advisor to the West African country's deposed dictator Laurent Gbagbo, he is also alleged to have been the recipient of $1.5m (£900,000) to vote for Qatar. The country, in a shock result, was awarded the 2022 World Cup
Nicolas Leoz
Head of South American football from Paraguay, who asked Triesman for a knighthood to go along with his Legion D'Honneur and various other awards and honours. Triesman said: 'I said it was completely impossible and we do not operate like that and he just shrugged and walked away'.
Worawi Makudi
The FIFA member from Thailand wanted to be given the TV rights to a friendly between England and the Thai national team. 'I said TV rights should go to the federation of the country staging the game; that was what he believed was the critical thing to making the arrangement a success,' said Triesman. The FA have since cancelled the friendly which had been planned for June.
Ricardo Teixeira
Brazil's football chief and head of the 2014 World Cup organising committee. In a conversation about Brazil's president Lula, Teixeira told Triesman: 'Lula is nothing – you come and tell me what you have for me.' Married to former FIFA president Joao Havelange's daughter, he was also named by BBC's Panorama as having received payments from collapsed TV rights marketing company ISL.
Amos Adamu
Nigerian FIFA member who was banned for three years by FIFA's executive committee for soliciting World Cup bribes as part of the Sunday Times undercover investigation. Is challenging the ban.
Reynald Temarii
From Tahiti, the then head of the Oceania confederation was banned for one year for breaching FIFA rules following the Sunday Times investigation.
More bad apples, than good
So we're not talking about a few bad apples here, we are talking about institutionalized corruption at the highest level. It's got to the stage that FIFA can not, one hopes, just attempt to continue to sweep the issue under the carpet. That the latest allegations comes as the FIFA presidency elections loom is hopefully a good thing. It would presumably lead Blatter into having to appear to be interested in cleaning up the shop, but surely as the head of an organization that is this stained means the Swiss has to stand down, no?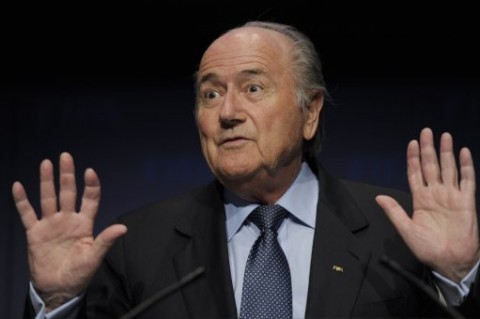 Blatter has presided over FIFA for the past 13 years, and seemingly they have been 13 years that have seen his underlings becoming very rich men. That is why fellow presidencial candidate Mohamed Bin Hammam doesn't stand a cat in hell's chance of winning.
Remember that it seems that the inherent problem is with the FIFA committee itself and not the individual FIFA national representative. It is worth noting that due to the rather curious method of election, only 66 of the 207 members nominated Sepp Blatter in 2007, but because voting is conducted in blocks it is possible to exert maximum power via those who hold the cards in those associated blocks, sound a bit like….yes the mafia.
IOC Style democracy could be the answer but as yet calls for such a shake-up of the FIFA's antiquated and self serving system and agenda have not been heeded. Surprise, surprise.
The option of a break-away has been discussed in recent days but such an undertaking would take a huge amount of effort and would need a substantial number of countries on board in order to execute. For that reason the future does look fairly bleak.
One hopes for change but as the old adage goes, "Turkeys don't vote for Christmas", and unless there is a footballing Elliot Ness out there, we are stuck with an organization is free to act with repugnant impunity.