Anfield legend finally moves from caretaker to permanent boss.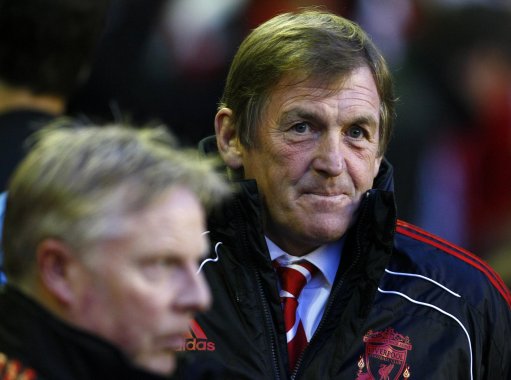 Kenny Dalglish has signed a new three-year contract as Liverpool manager.
The 60-year-old Scot has been rewarded with an extended deal having taken over in January in a caretaker role after Roy Hodgson was sacked.
"I'm obviously delighted to be given the opportunity," Dalglish told the club website.
"When we came back in January there were no promises as to what to expect, so for me it was an ideal opportunity to prove I had something to offer."
The former Scotland striker, who famously graced the club as a player in the 1970s and 80s, has overseen a dramatic improvement in results, with the Merseysiders climbing to fifth in the Premier League from mid-table mediocrity.
Dalglish oversaw the signings of Uruguayan forward Luis Suarez and former Newcastle striker Andy Carroll, as well as the sale of Fernando Torres to Chelsea.
Liverpool have been transformed from under-achievers into a club seemingly set for next season's Europa League – and with a fighting chance of being a force in the 2011-2012 Premier League season.
Negotiations with Dalglish had been ongoing for several weeks with the final details made public on Thursday.
Coach Steve Clarke, who also arrived in January, has signed a three-year contract as well. (BBC Sport)
It was only a matter of time before a deal was agreed, such was the immediate impact the Liverpool legend had on the club after taking over from Roy Hodgson at the turn of the year. The Scot took over when the club were experiencing extreme difficulties and he has guided the Merseyside club to the brink of qualification to the Europa League.
This weekend Liverpool take on Tottenham knowing that a win will secure a fifth place finish. Kenny Dalglish's record at the club since his arrival on the 8th of January makes for impressive reading. The Anfield club have won 10 and lost just three of the 16 Premier League games since he took over from Hodgson, who conversely managed just 7 wins from the 20 league games he took charge of.