Anfield side close in on Villa Park veteran.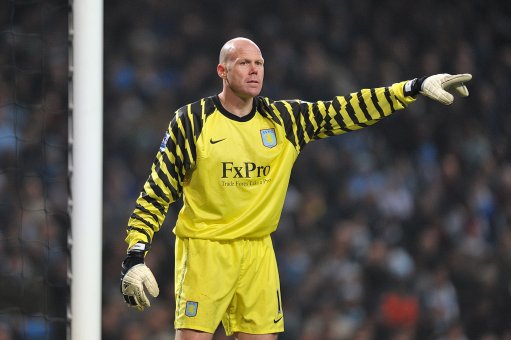 Liverpool are closing in on a deal for Aston Villa goalkeeper Brad Friedel.
The 39-year-old is out of contract in the summer and has attracted interest from Germany but the chance to return to a resurgent Liverpool side could be appealing.
Friedel is earmarked as competition for Pepe Reina but would be in a stronger position if Arsenal follow up their interest in the Spain stopper with a £20m offer.
Reina wants to stay at Anfield but big investment by Arsene Wenger may change his mind.
SOURCE: Daily Mail
One would imagine that any deal that would see Brad Friedel move to Anfield would purely be as a back-up to Pepe Reina as surely if the Spaniard was to be sold, which seem far less likely now in the current period of success the Merseyside club is enjoying, then bringing in a 39 year old replacement would surely not go down all that well.
Friedel spent three years at Liverpool, before he rejoined Graeme Souness at Blackburn Rovers. The American made just 31 appearances in all competitions but since leaving the club went from strength to strength amassing over 300 starts at Ewood Park before moving to Aston Villa where he has been similarly ever present and is considered to be one of the most consistent performers in the Premier League.
Liverpool boss Kenny Dalglish's successful spell as caretaker boss is set to lead to a permanent deal and the Scot has managed to turn the club around and a Europa League finish could be on the cards. The likes of Raul Meireles, Lucas, Maxi and Dirk Kuyt have shown massive improvement since the turn of the year.
Reina appears likely to stay and the emergence of youngsters Martin Kelly, John Flanagan and Jack Robinson has also contributed to the feeling of optimism around the club that seems a million miles from the doom and gloom that was present during the reign of Roy Hodgson and former co-owners George Gillett and Tom Hicks.
Whilst the club's new owners appear to be planning for the future and looking to bring in more younger stars, such as the likes of Luis Suarez and Andy Carroll, it is worth noting that whilst Freidel is set to turn 40 in a few days time, which is old even for a keeper, the Ohio born custodian has amazingly not missed a Premier League game in seven seasons!