Eastlands striker keen on White Hart Lane transfer.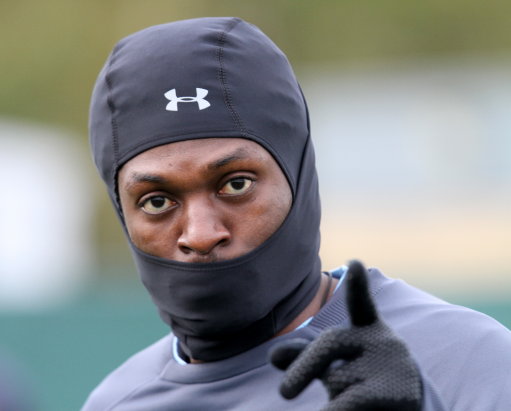 Emmanuel Adebayor last night claimed he is ready to move to White Hart Lane this summer – despite suffering abuse from Tottenham fans.
The former Arsenal striker insisted that he nearly went to Spurs in January before Real Madrid came in to sign him on loan from Manchester City.
Adebayor was a target for Tottenham supporters during their Champions League quarter-final against Real last month but, unsettled at City and available for around £15m, he said: "I would go there and sign for them and listen to what they have to say to me.
"I will definitely come back to the Premier League, I do not know when but I miss it.
"I felt sad because before joining Real Madrid my first choice was Tottenham," he said. "I was supposed to sign for Tottenham before Madrid came in.
"I heard this song [that the Spurs fans sang about him] and I did not take it seriously because I know part of me is from London and Tottenham is part of London.
"What if I am wearing a Tottenham shirt tomorrow?"
SOURCE: Daily Mirror
Emmanuel Adebayor seems very keen on leaving Man City having seen the likes of Mario Balotelli and Edin Dzeko jump ahead of him in the Eastlands queue and the Togo international's move to Real Madrid appears unlikely to move from temporary to permanent after a fairly average stint at the Bernabeu.
Harry Redknapp appears ready to refresh his attacking options having seen all four of his first choice strikers fail to make an impact in the Premier League this season. Peter Crouch, Roman Pavlyuchenko, Jermain Defoe and Robbie Keane are all apparently available for transfer as the White Hart Lane boss looks to improve his faltering fire-power options this summer.
The Tottenham boss has previously been linked with moves for Diego Forlan, Giuseppe Rossi and a number of other continental strikers but Redknapp knows he must first sell before he can buy.
Adebayor has a proven record at Premier League level having netted 48 goals in the three seasons prior to this one. His association with Arsenal may not be so much of a problem given that the Gunners supporters appear to despise the 27 year old far more than Tottenham fans could even dare to.