City of Manchester Stadium is not that catchy anyway.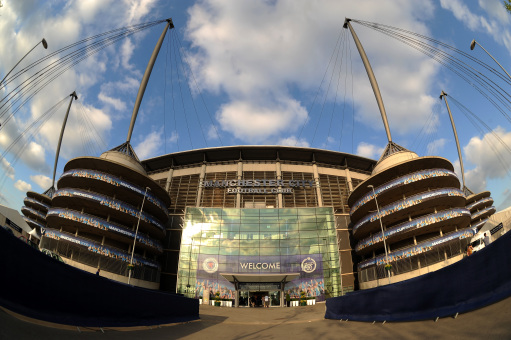 Manchester City are close to finalising a stadium naming rights deal and an agreement could be announced within a fortnight, Goal.com can reveal.
Two of the club's current sponsors – Aabar, an Abu Dhabi-based investment company, and Ferrostaal, a German engineering firm taken over by the Abu Dhabi government – are the favourites to be the stadium sponsor.
Insiders acquainted with the negotiations believe the deal will be worth between £10 million and £12m a year. There is no firm agreement yet about the length of the term although it is expected to be between 10 and 15 years.
"Talks are still going on but should be sorted out quite quickly now," a source told Goal.com. "They were partly dependent on whether City qualified for the Champions League. Now that has been confirmed, it could be finalised within the next few weeks. (Goal.com)
Stadium naming rights is usually one of those thorny issues that gets people irate but when it is in relation to a new ground it doesn't seem that much of a problem. Indeed, in terms of sponsorship revenue it's one of the biggest earning commodities a club can make money from.
Manchester City probably don't need any more money given that owner Sheikh Mansour seems to have limitless wealth and a desire to see his side succeed but even more money in the pot would not be turned down so expect the naming rights to be awarded before the start of the new season.