Man City take on Stoke City at Wembley in the 2011 FA Cup Final.
Watch Man City v Stoke City 2011 FA Cup Final Live with GetSport.TV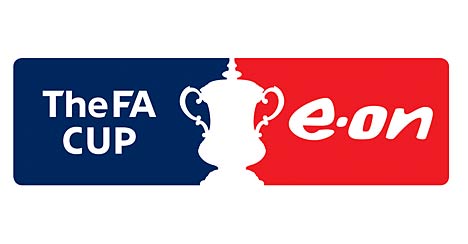 Manchester City manager Roberto Mancini intends to give striker Carlos Tevez as long as possible to prove his fitness for Saturday's FA Cup final with Stoke.
Tevez came on in the 83rd minute against Tottenham on Tuesday after a month out with a hamstring problem.
"We will see what happens and decide on Saturday morning," said Mancini, who added that Gareth Barry would be fit.
Stoke defender Robert Huth will also be given until the last minute as he battles to overcome a knee injury.
The German centre-back was substituted after suffering the injury during the Potters' 3-1 victory over Arsenal on Sunday and has flown to Spain to see a specialist.
The loss of Huth would be a blow for Stoke boss Tony Pulis, who also has a major doubt over Matthew Etherington.
The winger tore his hamstring in the win over Wolves on 26 April but has responded well to treatment.
The injuries to Huth and Etherington have compounded the disappointment of losing defender Danny Higginbotham and striker Ricardo Fuller, who have already been ruled out for the rest of the season with knee and Achilles problems respectively.
Saturday's match will be the Potters' first FA Cup final appearance and Stoke chairman Peter Coates said it will be a huge disappointment if Huth and Etherington miss out.
"They are amongst our very best players so we are going to miss them if they don't play," stated Coates.
"We are all trying to do what we can to get them to play but you can only do what you can."
As well as being an important player defensively for Stoke, former Middlesbrough defender Huth has proven to be a threat going forward, scoring nine goals this season.
Coates added: "Robert has been a tremendous player for us, a candidate for player of the season.
"He has had treatment, he has responded quite well but I think the view is he is still very doubtful.
"We are doing all we can. Anything we can do, we are doing, we are keeping our fingers crossed for him."
Meanwhile Etherington, who has scored six goals for Pulis's side this campaign, was expected to be out for four to six weeks but has made impressive progress.
"Etherington has got a chance," said Coates "We didn't think that would happen at one time. It would be great if they are available.
"They will be desperate to play and it would be great if they are because they have done so much for the club. We want them out there, if there's any way of doing it.
"But if not it will be someone else's opportunity, people do sometimes step up and it can be cometh the hour, cometh the man."
Barry has missed City's last two matches but Mancini commented: "Gareth will be OK. The good thing is we have no other injury problems because Gareth trained with the team on Wednesday."(BBC Sport)
Watch the live stream of this match simply by clicking on the link below.
Watch Man City v Stoke City 2011 FA Cup Final Live with GetSport.TV
Highlights of this match will appear on site within seconds of the match ending and can also be accessed at our Facebook Fan Page by CLICKING HERE.