Eastlands boss targets Old Trafford neighbours after FA Cup victory.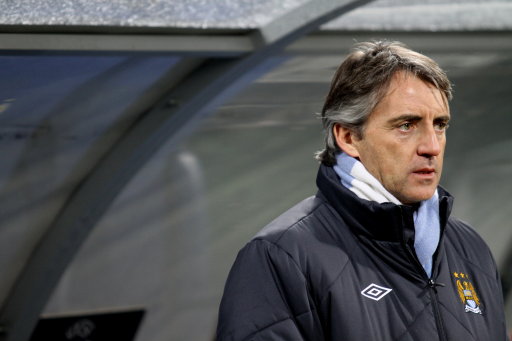 Manchester City manager Roberto Mancini has targeted local rivals Manchester United's Premier league crown after claiming FA Cup glory.
The Italian lead his team to a 1-0 win over Stoke City thanks to Yaya Toure's strike at Wembley.
It ended City's 35-year wait for silverware which United fans have been very happyto point out.
But now Mancini has set his sights on stealing his neighbours Premier League trophy after booking his side'sfirst Champions League qualification.
"We want to try now for the title," Mancini said. "It's now better for all the people in Manchester tonight and next year we will see.
"We can try to play for the top with the other teams. It was time for that banner to come down. It was also important to start to win.
"We got into the Champions League and that was our first target. Now we have won the FA Cup.
"In England there are three competitions – the Premier League, FA Cup and Carling Cup. We have won the FA Cup but we need to improve more to go to the next step.
"The first step is always the hardest. We can now say congratulations to all of our players for everything they have done this year.
"We now have two more games and we would like to see if it was possible to get third position.
"But will I have a drink tonight? No, no. No drinks. And the players know we should play in three days.
"It is important to finish third in the Premier League."