Eastlands captain reveals he is not leaving club because of the money.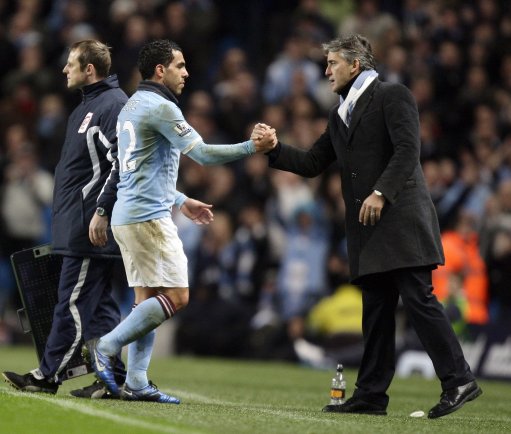 Manchester City captain Carlos Tevez admits Sunday's game against Bolton wanderers could be his last for the club.
The 27-year-old has been linked with moves to Inter Milan and Real Madrid this summer.
The Argentina international handed in a transfer request earlier in the season but withdrew it following talks with manager Roberto Mancini.
Tevez has guided his team into the Champions League and ended the club's 35-year wait for silverware by beating Stoke City in the FA Cup final.
He says the reason he is leaving is for the sake of his family and even a new £200,000 a week deal would not change his mind.
"No, no, it's not money," Tevez said. "I want to put things clear. I have nothing against Roberto Mancini or the club.
"But it is difficult to be far away from my daughters and family. I will think what is good for me when I decide what to do next.
"I can't tell the fans I will be staying because this is a decision I have to make with my family, who are the priority.
"I don't have problems with the club, things are fine with the manager and everyone, but it is a decision I need to discuss with my family.
"There are no problems here. The only thing is my family, my kids are a long distance from Manchester and if there is an option to go then it will be something to do with my family.
"I will think hard about what is best for me, first I want to clear my head. It would be personal rather than professional.
"It's a family matter. It's not for the club to do anything about."