Craven Cottage side heading back to Europe while Anfield team could miss out.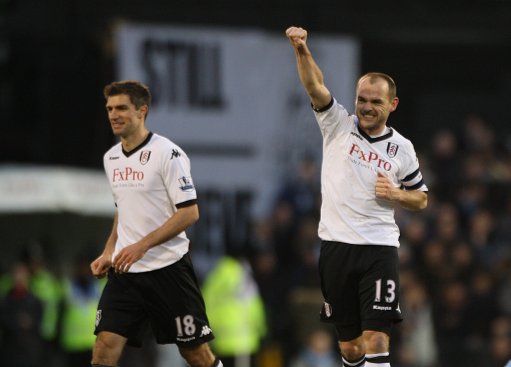 Fulham are the verge of heading back into the Europa League after England has been awarded an additional place in the Europa League next season.
Uefa confirmed the Premier League will be given the extra sport because of the Uefa Respect Fair Play ranking.
Norway headed the ranking followed by England with third -placed Sweden all gaining additional places.
Fulham currently head the Premier League's domestic fair play table and are the only team not to have had a player sent off in the competition this season.
Fulham reached the Europa League final two seasons ago while Roy Hodgson was manager of the club but lost to Atletico Madrid.
Relegation-threatened Blackpool appear their only realistic challengers with 46 yellow cards and two reds giving them 52 disciplinary points for the season – just two more amassed by the Cottagers' half-century of bookings.
This means Liverpool, who are currently in sixth will not be given a place in Europe next season.
The Reds lost 2-0 to Europa League rivals Tottenham Hotspur on Sunday but if they had won would have been guaranteed a place.
The Anfild side now need Spurs to drop points in their final Premier League game to have a chance of getting into Europe.