Bernabeu stars reject moves to Stamford Bridge.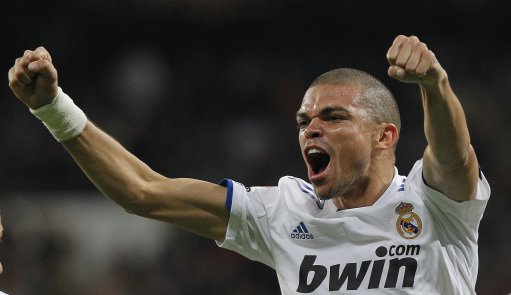 Real madrid defenders Pepe and Sergio Ramos have agreed new deals to stay at the club despite strong interest from Chelsea.
AS reports the Los Blancos stars have agreed new long-term contracts to remain at the Bernabeu.
The players are considered as very important to the sporting future of the club and to manager Jose Mourinho's plans for the side.
Pepe has signed a four-year extension to his current deal, ending in 2012 and will now be earning £3.3million a year.
Ramos, whose contract expires in 2015, has a new six-year deal, and has increased his wage to £3.9million a year.
Both players were the subject of interest from Chelsea who want to re-build their squad following a disappointing season.
Mourinho has approved both new contracts and is happy to secure their long-term futures.