The champions of Spain and Champions league finalists unveil their new Away kit for next season.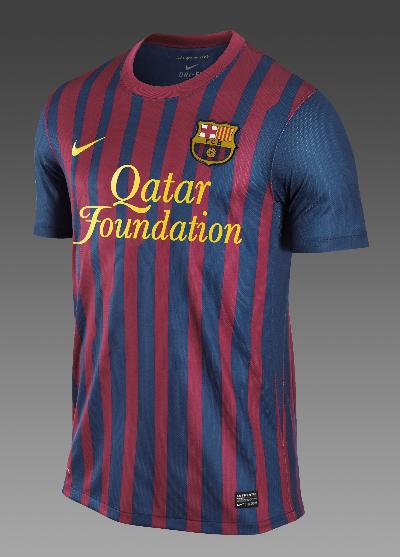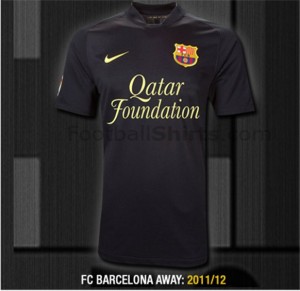 For the last few seasons we have seen Barcelona Away kits vary from high visibility yellow/green to Salmon Pink, but this years kit sees a much more reserved approach by Nike and Barcelona. The shirt is Black with the new sponsor Qatar Foundation in Yellow as well as the Nike Swoosh logo. Barcelona will also be keeping Unicef as a sponsor, which will be located under the player number at the back of the shirt.
The rest of the strip as modelled above by Puyol (seemingly in the middle of a game of  'deal or no deal') consists of black shorts and socks. This release follows a leak of Barcelona's New Home Kit (See Below) which also has Qatar Foundation as a sponsor and Unicef under the number on the back.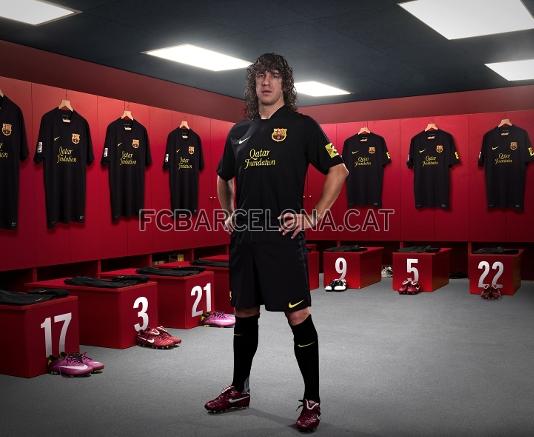 What do you think of the new shirts? Would you change anything? Voice your opinion here!