Nou Camp outfit ready to make significant offer for Emirates Stadium skipper.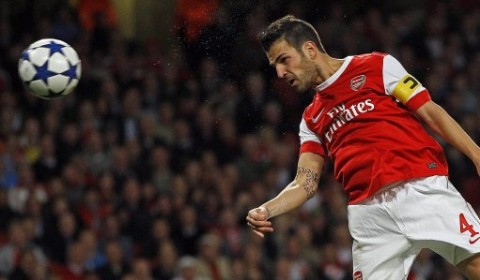 Spanish sources are reporting that Barcelona will make an offer of £26.5m plus the choice of one of two squad players in return for former Nou Camp youth team player Cesc Fabregas. El Mundo Deportivo believe that the offer will be made by the La Liga giants the day after the club takes on Man United in the Champions League Final at Wembley.
Arsene Wenger has battled for some years to keep the Catalan based side from recapturing Fabregas but may feel that after another silverware-less season he may have less of a chance of convincing the 24 year old from staying at the North London club.
The two players on offer are reportedly Dutch winger Ibrahim Afellay, a player that Wenger was linked with during his time at PSV Eindhoven, and Bojan Krkic, another player who has also been linked with a move to Arsenal in the past.
Wenger has stated his intention to try to keep Fabregas at the club but many believe that should the Spaniard push for an exit that the Gunners would then look for as good a deal as possible and the offer of long standing targets on top of a cash sum may tempt Arsenal into a sale, but only if the club's skipper makes it abundantly clear he wishes to leave this summer.
Another reason that Barcelona would opt to supplement any offer for the talented midfielder is due to the reported financial problems the club is facing, which may mean that Pep Guardiola is not able to offer huge cash sums for prospective targets and therefore elect to use squad players as collateral.