Looks like a busy summer at Old Trafford.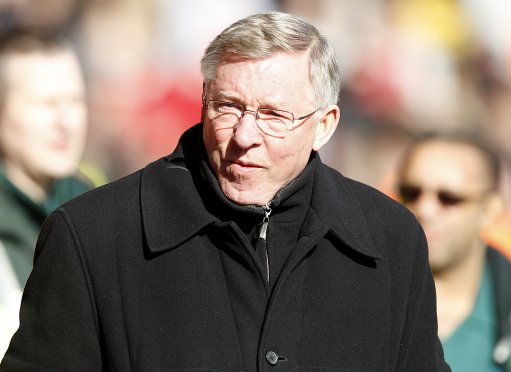 Manchester United manger Sir Alex Ferguson has revealed he wants three new faces to strengthen the club for next season. Up to 6 players could leave during the summer including veterans Paul Scholes, Edwin van der Sar and Ryan Giggs with Gary Neville already retired. United have 2 games left this season; home to Blackpool on the 22nd May before traveling to Wembley for the UEFA Champions League Final against Barcelona on the 28th.
Wes Brown, Michael Owen, Owen Hargreaves and Gabriel Obertan are all also rumored to be leaving Old Trafford before the start of next season. If the possible changes are made then Sir Alex will be forced into making some decent signings to add depth to the reigning champions.
"We have some ideas in mind," Ferguson said. "Hopefully we can get them put in place. We have Ryan Giggs and Paul Scholes coming towards the end of their careers, Gary Neville has already retired and Edwin van der Sar is retiring, so there are holes we want to plug up in terms of the safety and security of the team for the next few years.
"Of course, we have some excellent young players and a lot of them have progressed, which gives us a great, powerful squad. I am looking at maybe three signings which would boost our overall quality in our team."
The Manchester club are also looking at giving youngsters Tom Cleverley and Danny Welbeck, who impressed on loan at Wigan and Sunderland respectively, a more extensive chance in the first team.
United Chief Executive David Gill has promised at least one big name signing in the mix.  "We have been working very hard over the course of the last 12 months to plan which positions we need to fill, identifying those players and trying to work on it. What Alex Ferguson has done very successfully for nearly 25 years is to reinvent the team slowly and integrate them within the established stars.
"That is what we will continue to do. It gives a buzz to everyone at the club when you bring in high quality players. It is something we look forward to with relish."
Aston Villa playmaker Ashley Young has been heavily linked with a move to Old Trafford all season and Inter Milan midifelder Wesley Sneijder is also a player who may be contacted by the club.
Want to hear more from Matt? Like him on Facebook.