Brazilian midfielder likely to make Emirates Stadium exit.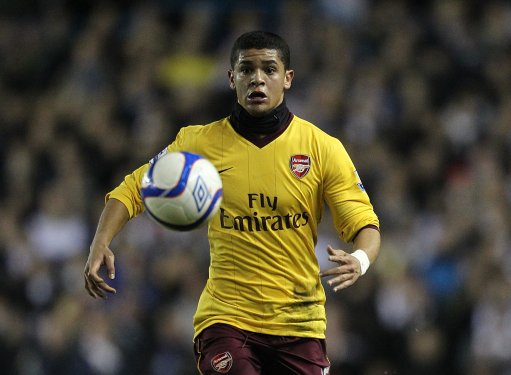 Brazilian midfielder Denilson has stunned Arsenal by announcing that he wishes to leave the club.
"This has been the worst season of my life and I am so upset, so frustrated," he told The Sun.
"I am a winner and I came here to win trophies but I've been here for five years and won nothing.
"A footballer's career is over very quickly so it is time for me to move on.
"This is not a sudden decision. I made up my mind eight months ago.
"I was fed up of coming home and feeling down.
"I've simply been to see Arsene Wenger and told him how I felt and he's agreed to let me go."
Denilson added: "I can't see myself returning in a Chelsea shirt or Liverpool or Manchester City, and definitely not Tottenham. I think my future will be in Spain or Italy." (Sky Sports)
You can hardly blame Denilson for wanting to move on. The Brazilian points out that Arsenal have not been winning trophies and perhaps more importantly have done so without the 23 year old even getting a look in. The defensive midfielder looked like he would become a big star at the Emirates Stadium and his first couple of seasons were memorable ones but of late when called upon he has been ineffective and Wenger is probably keen to sell the Samba star.
There has been talk of interest from Germany but Juventus may be a possible destination for the former Sao Paulo player. In fact some sources have dabbled in the possibility of some sort player plus cash swap with long term Wenger target Felipe Melo, but there appears to be no solid base for such speculation.
Arsene Wenger will have his hands full trying to keep his top performers at the club without having to worry too much about a possible Denilson departure. The likes of Samir Nasri, Andrei Arshavin, Gael Clichy and of course Cesc Fabregas, have all been strongly linked with moves away from the North London club.
For the record Denilson has amassed 153 Arsenal appearances but this term has spent most of the time languishing on the bench, making just six Premier League starts.