Prison!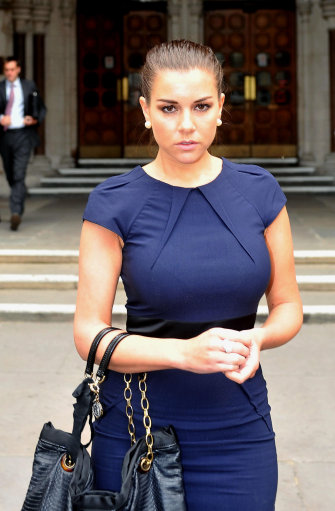 IMOGEN Thomas yesterday claimed she will risk seven years in prison by exposing her famous footballer lover.
Imogen Thomas said she wanted to blow the cover of the household name hiding behind a super-injunction after she became one of the most hated girls in Britain.
Imogen wiped away tears on ITV1's This Morning as she spoke of how "unfair" it was that she was in tatters while the family man football ace enjoyed a normal life.
She broke down as she told of death threats she had received since news of the affair broke.
But she said she may out the star, despite facing a maximum seven-year sentence for contempt of court if she did.
The Welsh babe revealed: "I've been so tempted just to say: 'Yeah, it is that person' because why should I be taking all this flak and him get away with everything?
"So many people are guessing anyway. Some of them are getting it right, some of them are getting it wrong, and it can cause problems for other families as well.
"I just think that it's got way out of control now and, like I said, no-one has heard my statement.
"His life is as normal. I don't know what he's going through at home, none of us know.
"I'm absolutely hated. I've had lots of football fans telling me to die on Twitter.
"I try not to read the stuff. It's just too upsetting. My mum is in bits over this."
She also angrily denied blackmailing the footballer for up to £100,000 and insisted again they had been involved in a six-month affair and had met more than the "three times" he claimed.(Daily Star)
Seven years! That's a bit harsh isn't it? That said it is hard to feel much sympathy for a woman who on the one hand just wants to 'get on with her life' out of the media glare that is apparently causing her great distress whilst simultaneously trying to engineer a spot on Celebrity Big Brother!
Also, does meeting someone 'at least three times' over a six month period really constitute an affair?