Old Trafford boss discusses team selection ahead of Sunday's clash with Blackpool.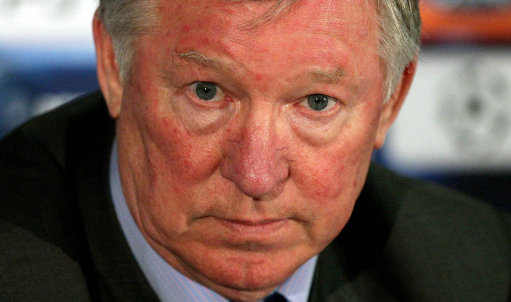 Manchester United manager Sir Alex Ferguson has said he will field a strong team against relegation-threatened Blackpool on Sunday.
Blackpool have the hardest task of the five relegation candidates, with a trip to the Premier League champions.
Ferguson has one eye on next week's Champions League final but said he will not pick inexperienced players.
"Edwin van der Sar, Darren Fletcher, Patrice Evra, Paul Scholes, Anderson, Dimitar Berbatov will play," he said.
Blackpool are locked in a five-way battle with Blackburn, Wolves, Birmingham and Wigan to avoid the final two relegation slots alongside West Ham.
A win at Old Trafford would considerably improve Ian Holloway's side's prospects of top-flight football for next season – but no team has beaten Manchester United in the Premier League at home all season. (BBC Sport)
Sir Alex Ferguson also stated his belief that Paul Scholes may yet agree to continue playing into next season. On the issue of a strong team one could of course argue that the likes of Wayne Rooney, Nemanja Vidic, Ryan Giggs, Javier Hernandez, Michael Carrick and Nani will seemingly not be playing, but in many ways that is Man United's prerogative.
One can understand wholeheartedly why Ferguson would elect to rest some of his big name players as he clearly has to think about the Champions League Final and not worry about the relegation scrap that may be skewed somewhat by Blackpool having an 'easier' time of it at Old Trafford.
That said, if the six players named do start the game on Sunday then the Premier League and FA will not really be able to slap a fine on the club for fielding a 'weakened' team so Ferguson may field a team that has the right balance between strength and cautiousness.