Villa Park calling?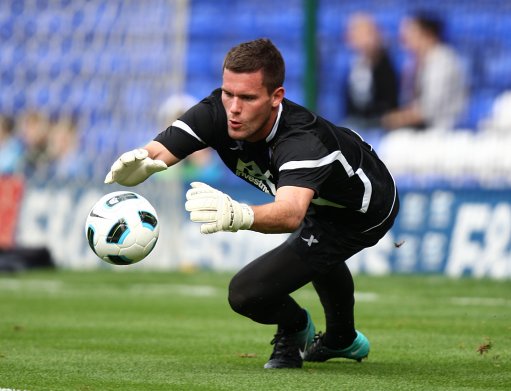 Aston Villa are set to bid for Ben Foster this summer if their city rivals – Birmingham – are relegated this weekend, according to The Express.
Brad Friedel is set to leave Villa Park at the end of the season when his contract expires, and the Villans have identified Birmingham's player of the year as a £10 million target to replace the veteran American.
Friedel, now 40, has been a top performer in recent years for Aston Villa though he is due to leave at the end of term, with a queue of clubs ready to offer him a lucrative deal away from Villa Park.
SOURCE: Goal.com
Ben Foster did of course announce a form or temporary international retirement, such is his desire to extend his club playing career, and it seems that the benefit of that sabbatical will possible be enjoyed by Birmingham City's arch rivals Aston Villa. We could of discuss the merits of the decision of the 28 year old to turn his back on his country when he is still in goalkeeping terms a youngster and was probably not very high up on Fabio Capello's pecking order anyway due to numerous errors the former Man United man has made in an England shirt, but we won't touch upon that.
If Foster were to decide to leave St Andrews' after one season to move to Villa Park one would imagine he would be in for quite a lot of abuse but in this day and age it seems that staying with your team to try and help them back up into the top tier is unheard of, well at least Newcastle United managed to keep their stars for the Championship and they managed just fine in getting back to the top table.
Brad Friedel is of course as old as the hills but is there any urgency to replace the American? Clearly his age hasn't gotten in the way of the 40 year closing in on seven seasons without missing a Premier League match, quite a feat for anyone, let alone a player of his age.
Foster is of course not the worst keeper in the country and at club level has been fairly consistent but the Leamington Spa born custodian is known for dropping a clanger or two, as is the way with almost all English keepers of late, bar Joe Hart, who will surely go on to secure hundred caps plus for his country.