Anfield target unlikely to take Old Trafford bench move.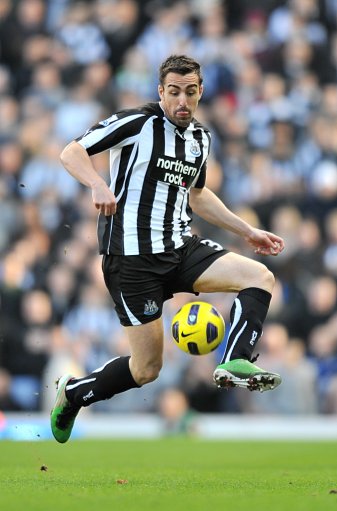 Promising full-back Jose Enrique is currently turning away from a possible extension to his Newcastle contract, with Manchester United and Liverpool ready to swoop for the Spanish defender.
Enrique, 25, currently has a year on left on his contract and is looking to enhance his chances for playing for Spain by moving to a bigger club and playing Champions League football. Liverpool have been in the hunt for the full-back for 3 months now but are unlikely to offer him the chance to play in Europe, one of his main deciding factors in choosing who he will play for next season.
However, Champions Manchester United can offer him the possibility of Champions League football, but his path there is blocked by both Patrice Evra and Fabio.
If he stays at Newcastle he is assured of playing Premier League football consistently as the Magpies have assured their top-flight status for at least another year. But Newcastle manager Alan Pardew has had a hard time getting him to stay: "It is difficult getting him to come to the table. We are safe, and that is what his people said we had to wait for. And now it is the end of the season.
"You ask, 'How possible is it to get him over the line?'"
Want to hear more from Matt? Like him on Facebook.