Midfielder heads for Old Trafford exit.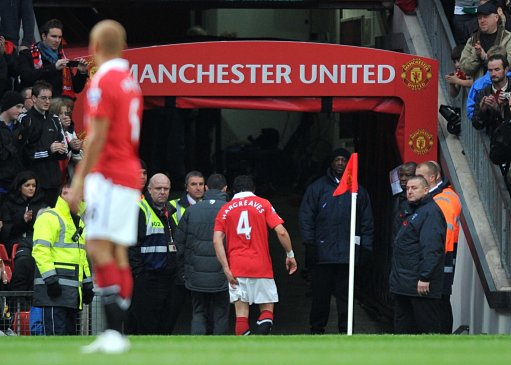 Owen Hargreaves will not be offered a new contract by Manchester United after his injury hell of the last three years.
The former England international has seen his Old Trafford career wrecked by tendinitis in both knees and has been able to make just two fleeting outings in the last two seasons and only three in the campaign prior to that.
Having signed a four-year contract after arriving from Bayern Munich in a £17million deal in July 2007, the 30-year-old is now on the lookout for a new club.
Sir Alex Ferguson admitted it was a tough call to make but had little option but to show the versatile midfielder the door.
Ferguson told the Mail on Sunday: "This has been a difficult decision knowing how hard the lad has worked to win back his fitness.
"But we have made it in the hope he will be able to resurrect his career elsewhere." (Sky Sports)
Not a huge surprise, especially when by all accounts the midfielder may in fact have to retire from the game due to his persistent knee injuries. It's a real shame for the former England man, and indeed for Man United, as the former Bayern Munich man made a real impact in his first season at the club, helping the Old Trafford side to Premier and Champions League triumphs.
Every comeback has been brief and all too predictably ending in more injury heartache. There has been some talk of a possible move to the MLS but if the 30 year old's injury problems are as bad as they reportedly are then such a move would be a big mistake for all concerned.
For the record Hargreaves managed just 27 Premier League appearances during his four years at the club and only one start since September 2008.