Anfield icon watches defeat with supporters that worship him.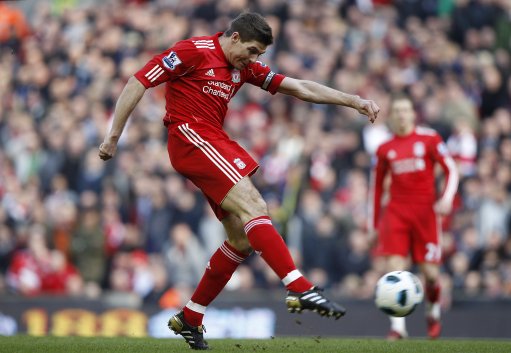 Liverpool captain Steven Gerrard watched his side miss out on European football for the first time since 1999 alongside the supporters that idolise him.
The 30-year-old is currently out with a groin injury and saw his team lose 1-0 to Aston Villa thanks to a Stewart Downing goal.
Ironically Downing is a target for the Reds, who are searching for wingers to provide greater width to their play.
The result meant Liverpool will finish sixth and missed out on Europa League qualification.
But Gerrard was more interested in supporting his team-mates from the terraces and it looks like he was enjoying himself being amongst his fellow scousers.