White Hart Lane boss admits he is happy in North London but does not rule out switch to Stamford Bridge.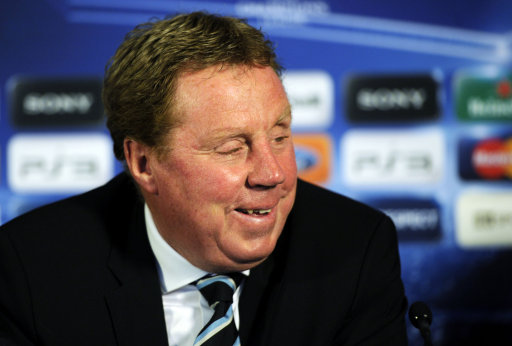 Tottenham Hotspur manager Harry Redknapp has played down speculation linking him with the job vacancy at Chelsea.
The 64-year-old insists he has not heard a thing from Stamford Bridge officials and insists he is happy at White Hart Lane.
Redknapp along with Guus Hiddink, Marco van Basten and Pep Guardiola have all been linked with the job since Carlo Ancelotti was sacked soon after Chelsea's 1-0 defeat to Everton.
Redknapp has won plaudits for the way he has taken Tottenham from the botttom of the Premier League into the Champions League.
But failure to retain qualification has seen his future thrown into doubt with some fans blaming him for finishing outside the top four because he did not buy a striker.
Redknapp, while he insists no contact has been made does not officially rule himself out of the reckoning.
"I've got a great job at Tottenham," Redknapp told Sky Sports. "Things are going well for me. I have had a couple of great years; it couldn't have gone better for me there.
"I haven't heard anything from Chelsea that's for sure, no one has ever mentioned Chelsea to me.
"It's not the first I have heard of it, someone said to me today your name got mentioned on TV, well I said I've never heard nothing at all so it's all news to me."