The winner of this eliminator match will move onto Qualifier 2 for a place in the Indian Premier League final.
Watch Mumbai Indians v Kolkata Knight Riders: Live IPL Streaming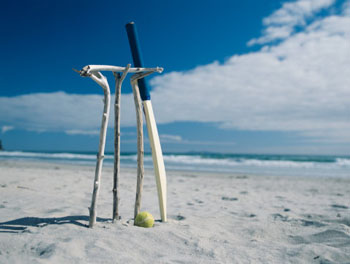 Start time: 14.30 GMT
Watch Mumbai Indians v Kolkata Knight Riders: Live Streaming
Venue: Wankhede Stadium
IPL Squads
Mumbai Indians
SR Tendulkar (c), AN Ahmed, AC Blizzard, YS Chahal, CRD Fernando, JEC Franklin, Harbhajan Singh, MC Henriques, DJ Jacobs, S Kanwar, DS Kulkarni, SL Malinga, AG Murtaza, MM Patel, KA Pollard, AT Rayudu, R Sathish, RG Sharma, TL Suman, P Suyal, A Symonds, AP Tare (wk), BSK Yadav, SA Yadav.
Kolkata Knight Riders
Gautam Gambhir (C), Manoj Tiwary, L Balaji, Manvinder Bisla, Rajat Bhatia, Shreevats Goswami, Iqbal Abdulla, Yusuf Pathan, Sarabjit Ladda, Shakib Al Hasan, Pradeep Sangwan, Laxmi Rathan Shukla, Jaidev Unadkat, Ryan ten Doeschate, Brett Lee, Mark Boucher, Jacques Kallis, James Pattinson.
Prediction
This tie has more of a quarter-final feel to it with the winner having to play against the loser of the first play-off between Chennai Super Kings and Royal Challengers Bangalore.
Mumbai snatched a five-wicket victory off the last ball of the match against Kolkata after Franklin and Ambati Rayudu smashed 23 off the final over.
The defeat eluded Kolkata of a second place finish, which would have given them an advantage of playing two games in the play-offs.
Coming into this match, Mumbai's main priority is finding a suitable opening partner for batting maestro Sachin Tendulkar.
Tendulkar, Rayudu and Rohit Sharma are the only consistent performers for Mumbai while other big names Kieron Pollard and Andrew Symonds are yet to join the party.
In the bowling department, Lasith Malinga has been the only consistent and successful story. Others have performed in bits and pieces.
Kolkata, on the other hand, are high on confidence for the way they played and dominated the last game against Mumbai, until the last over.
The top-order comprising skipper Gautam Gambhir, Jacques Kallis and Manoj Tiwary have scored runs consistently and will aim to continue the good work.
The bowling department of Brett Lee, Iqbal Adbullah, Shakib Al-Hasan, Pathan and Rajat Bhatia provide a lot of options for Gambhir.
Kolkata are favourites but expect a masterclass from Tendulkar in front of his home crowd. Mumbai to sneak through.
Key Men
Kieron Pollard: Not his best IPL season so far but with a $2.2million valuation Mumbai have stuck with him. Pollard will justify his expense if he inspires, with bat and ball, his team to victory.
Yusuf Pathan: Pathan has performed with the bat but only come up with the bowling goods spoardically. A huge performance here and Kolkata will be in Qualifier 2.