Zurich president will concentrate on own investigation and not MPs.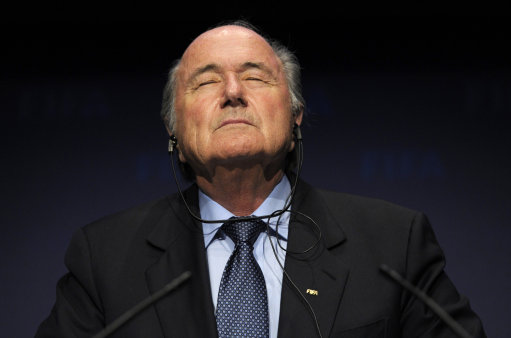 Fifa president Sepp Blatter has refused to attend a Parliamentary committee to give evidence on the World Cup bribery allegations.
The allegations focus on two Fifa executive committee members allegedly being paid £930,000 to vote for Qatar to host the 2022 World Cup.
The accusations were published by the Sunday Times and given to MPS who made them public using Parliamentary privilege.
Fifa members Issa Hayatou of Cameroon and Jacques Anouma from the Ivory Coast
have denied the claims, as have Qatar's World Cup bid team.
Blatter has told the MPs on the culture, media and sport committee that Fifa is focusing on its own investigation into claims of bribery.
"Fifa has immediately asked both the Football Association
and the Sunday Times for a report on this matter," a Fifa spokesman said.
"With this in mind, Fifa has informed the culture, media and sport committee that it is focusing on its own investigation and that there is therefore no need for the Fifa president to attend the committee."
Blatter has also admitted to receiving a bribe in the past but says he handed it back and refuses to name the person who offered it.
"I received once an envelope, when I was secretary general and in this envelope there was an amount of money. I couldn't refuse because he put it in my pocket.
"I came home here to FIFA and gave it to the finance director and he put this money on the account of the Swiss Bank Corporation at that time, and informed the guy 'the money you gave to the secretary general is in that bank' and a few days later he reclaimed it.
"Then it was specifically known that please don't try to give money to somebody who's in the FIFA."