Star wants to prolong Old Trafford career but is doubtful.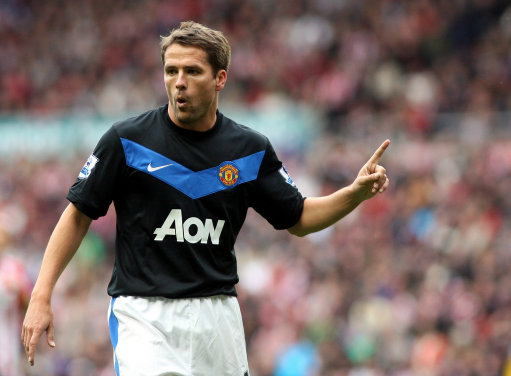 Manchester United striker Michael Owen wants to stay at the club but knows it will be difficult with the competition in and around the squad.
The 31-year-old won his first ever Premier League title last weekend following spells at Liverpool and Newcastle United and is hungry to win more.
But it is expected his manager Sir Alex Ferguson will release the star once his two-year-deal expires this summer.
Owen has made 47 appearances for the Red Devils, mostly as a substitute, scoring a total 13 goals – including a Champions League hat-trick at Werder Bremen.
He also started last season's Carling Cup triumph over Aston Villa, although it was a hamstring injury suffered in that game that hampered Owen at the start of this season.
But Owen does realise with Danny Wellbeck, Federico Macheda and Mame Biram Diouf all returning from loan spells to compete with Wayne Rooney, Javier Hernandez and Dimitar Berbatov, the chances of a new deal are slim.
"I want to stay because Manchester United is a fantastic club," Owen said. "I have to find out in the coming week or two and I will be speaking to the manager.
"This is an important week so there is no point discussing my future with him now, but we will have a chat after the season is over.'
"You can drop your level and play more regularly in a team that is not of as high a standard as Manchester United.
"But your level stays high when you are training with top players and you enjoy your football much more when you are playing in a good team," Owen explained.
"It depends which side of the coin you look at. I have certainly enjoyed my time here even though I haven't played as much this year and I have still felt part of it.
"I have played in 11 Premier League games and qualified for a medal and loved every minute of it."