Bernabeu star reveals reason for quitting Anfield.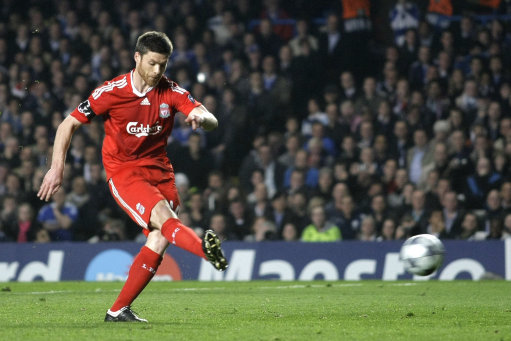 Real Madrid midfielder Xabi Alonso has revealed Rafael Benitez's pursuit of Gareth Barry was the reason he left Liverpool for the Bernabeu.
The 29-year-old sensationally left Anfield in 2009 after inspiring his side to second in the Premier League.
Since the Spain international has moved to Madrid, Liverpool have struggled and will now not play European football for the first time since 1999.
But 12 months earlier his position in the team was underthreat as the then Liverpool boss Benitez tried to sign Gareth Barry from Aston Villa.
Barry's switch did not materialise and Alonso stayed but the whole experience left him feeling his status was being undermined and that he wanted to leave.
"At the end of that season, speaking to Rafa, he told me he wanted to sign other players and I could be one of the replacements," Alonso told Liverpool's website.
"If an offer would have come, probably I would have been sold.
"That's when I told myself that the situation had changed – from being a very important player to being one of those who can be sold to get funds to sign other players.
"I accepted it because I am a professional but you have to realise what your situation is.
"At the end nothing happened because there was no agreement and we started my last season in Liverpool, but knowing what had happened.
"I didn't know what would happen but at the end of the season, knowing what had happened, I felt if another option was to come I needed to take another step in my career.
"It was very difficult to take that decision, but it was probably for the best for me because I was not comfortable with that situation and if I had stayed another season it would have been uncomfortable for me.
"I was really happy with the team and my team-mates and felt that we could do great things," he added.
"I was happy on that side but within a club you have to see the big picture and another season would have been too much for me.
"As soon as the season finished I talked to the manager. I knew that maybe Madrid were coming and I said if the terms were good then I wanted to leave."