Villa Park star rejects new deal and could be on his way to Anfield or the Emirates.
Watching the Champions League Final?
at Fanatix.com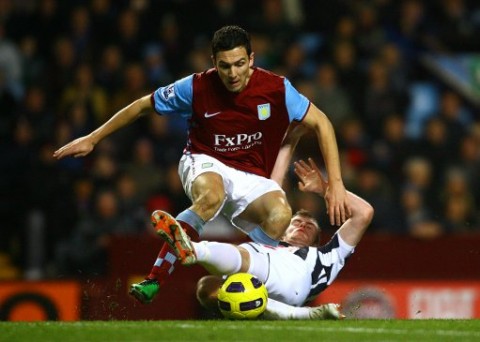 Aston Villa winger Stewart Downing has refused to sign a new contract with the club alerting Liverpool and Arsenal to the possibility of a summer move.
The 26-year-old was set to be offered a new improved deal by caretaker manager Gary McAllister but he says it will not be signing anytime soon.
The England international, who has two years left on his current contract, wants to play Champions League football and does not believe Villa can offer him that.
Liverpool and Arsenal have both been linked with moves for Downing and will be able to offer a more realistic chance of European football.
"I know the club are keen for me to extend my contract as I only have two years left on my deal," Downing told the Northern Echo.
"My agent had a recent meeting with our chief executive. However, I am 26, and at a major crossroads in my career, so I won't be committing to a new deal at the moment.
"I want to keep playing and enjoying my football. When I was injured that made me realise what it can be like to be out for such a long time. It hurt.
"The most important thing is to play football, but I do want to play in the Champions League at some point."