Old Trafford chiefs give boss green light to spend big.
Watching the Champions League Final?
at Fanatix.com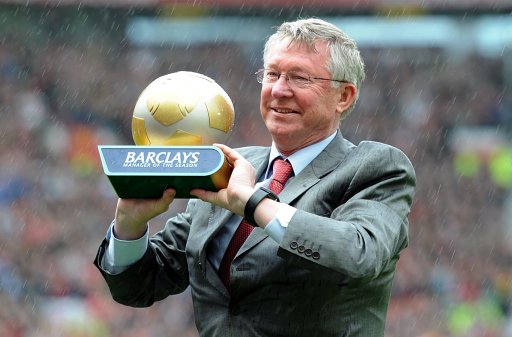 Manchester United manager Sir Alex Ferguson has been rewarded for his fine season with a £160million budget to spend on new players.
The Guardian reports the United owners, the Glazer family, have given the ok to Ferguson to buy marquee names but acquisitions will have an emphasis on younger players who retain value.
The £18million signing of Atletico Madrid's David de Gea will not be the last substantial fee paid this summer, with Inter Milan's Wesley Sneijder allegedly a target.
The Glazers have said the manager has funds to spend, but fans questioned the club's ability to compete for the biggest names in recent years, amid concern at the club's debt levels and interest commitments
According to Manchester United's most recent accounts, the club have £113m in the bank sparking rumours it will be used to pay off debts.
But United sources say it is there for transfers and to guard against unforeseen events.
That figure is expected to rise to more than £160m by the end of the summer, once season-ticket revenue for the coming season is banked.
Despite a record pre-tax loss of £109m last year, much of that was attributable to one-off costs associated with a £500m bond issue.